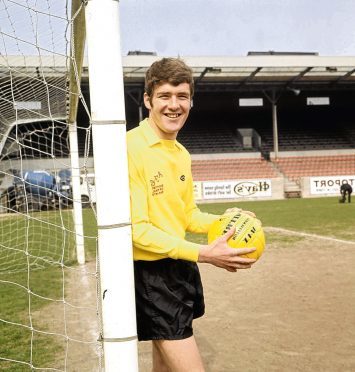 Notre Dame University in the United States have released a video tribute after legendary Aberdeen goalkeeper Bobby Clark announced his retirement from coaching at the age of 72.
After 17 years & leading us to the 2013 National Championship, Bobby Clark says goodbye to the dear lads of @NDMenSoccer.

Thank you, "Boss"

RELEASE: https://t.co/P5qXVNjpPz pic.twitter.com/WjovqAJUgY

— The Fighting Irish (@FightingIrish) November 28, 2017
Clark, who made 594 competitive appearances for the Dons between 1964/65 and 1979/80, has carved out an international career in coaching since the end of his playing days and has quit after 17 seasons in charge of men's soccer at the university in Indiana.
As his side's season ended, Clark said: "My 17th season at Notre Dame, will be my last.
"This has been possibly the hardest decision I have had to make in my time at Notre Dame.
"I have loved my time at this University and, although I have kept postponing retirement, with my 73rd birthday coming up next year I felt it was time to be in a position to spend quality time with Bette, my wife of almost 50 years, my children and importantly my seven grandchildren.
"I have always looked at my team as extended family, so the players will be greatly missed."
Born in Glasgow, Clark was part of the Reds' squad which travelled to the US in the guise of the Washington Whips in 1967.
The team was one of a dozen involved in the United Soccer Association tournament, with the aim of exposing the US public to football.
Clark made 16 appearance for Scotland as a player and was part of the 1978 World Cup squad, in a career that also took him to Queen's Park, Clyde and Forres Mechanics.
In coaching, he also worked with Zimbabwe's Highlanders, as well as the New Zealand national team, Dartmouth College and Stanford University.
He joined Notre Dame in 2001, transforming "The Fighting Irish" back into one of US collegiate soccer's big players, including winning a national title in 2013.
His final record with the team is 216 wins, 55 draws and 93 losses.
Clark added: "Giving up a dream job teaching the sport that I am addicted to has not been easy.
"Never a week goes by without one of my former players dropping me an email or making a call.
"The biggest part of being a teacher/coach is that you, and the sport you teach, help them grow up in a positive yet competitive environment.
"That has been very fulfilling, but doing it in the special environment that has been created around Notre Dame is very rewarding.
"I must thank the Notre Dame athletic department, which is superbly run, all my assistant coaches, trainers, administrators, fellow coaches in other sports, the support staff and everyone who has helped make this a very special 17 years of my life."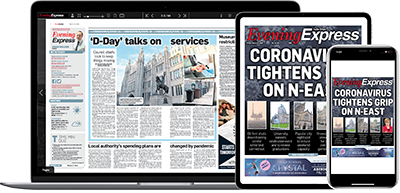 Help support quality local journalism … become a digital subscriber to the Evening Express
For as little as £5.99 a month you can access all of our content, including Premium articles.
Subscribe