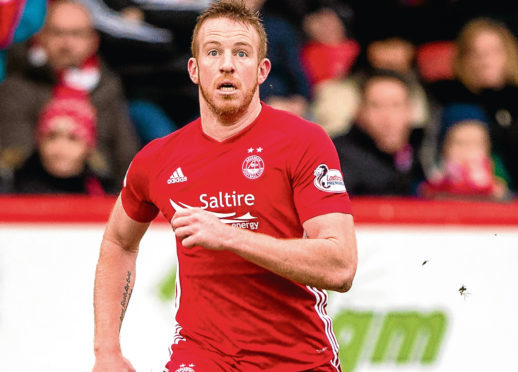 Aberdeen striker Adam Rooney aims to book a Scottish Cup final berth on the back of vaulting back up to second spot in the Premiership table.
And the Reds' leading goal-scorer for the last four seasons is determined to deliver the goals to achieve that.
The home clash against St Johnstone today is the first of a hectic Premiership treble with Motherwell away on Tuesday and Hearts away the following Saturday to complete the pre-split card.
Should the Reds emerge with maximum points from all three they will be second top of the table going into the Scottish Cup semi-final – regardless of what rivals Rangers do in that period.
That is because the Dons hold a crucial game in hand, against Motherwell, that will be played early next week.
Less than two weeks later the Reds go head-to-head with the Steelmen at Hampden on April 14 in a battle to reach the Scottish Cup final.
Rooney aims to pitch up at the national stadium having racked up momentum and reclaimed second spot.
He said: "We have three huge league games against St Johnstone, Motherwell and Hearts before the Scottish Cup semi-final.
"Our aim by the end of those games is to be back in second place in the league and then hopefully heading back to Hampden for another Scottish Cup final in May.
"That is the short-term aim.
"However, we can't look too far ahead as we know St Johnstone have a bit of form recently and they are always a difficult side to try to break down."
Breaking down opponents has been a problem for the Reds recently with just two goals scored from open play in the last six games – both by skipper Graeme Shinnie.
On 11 goals for the season, Rooney last scored in the 4-2 Scottish Cup win over Dundee United on February 11.
The 29-year-old said: "After January when we came back I was in good goalscoring form.
"Then I have been in and out a bit and we have not created that much chances.
"Personally I thrive in the box and balls being in there.
"With the way the games have gone we have not really had many chances in that particular style.
"That is frustrating as there have not been that many chances in the box.
"You just have to keep going and I am always confident I will score goals. There are plenty of games to go between now and the end of the season and hopefully I can pop up with a few more winners."
The Reds attacker reckons the poor state of many pitches has been culpable for the lack of recent goals.
Aberdeen recently splashed out a six-figure sum on three lighting rigs in an attempt to repair the damaged Pittodrie pitch.
The Reds do not expect a visible upturn for today's game but are confident the surface will be improved for the post-split home games.
Rooney said: "I don't think the pitches have helped really due to the style of play we have. A lot of the lads like to get on the ball and go by people, to pass and move.
"In the last few games we have not really had the opportunity to do that.
"It has been difficult to pass and especially to run with the ball. The wider and trickier players in the team who like to carry the ball have found it difficult to run with it due to some of the pitches.
"We just have to adapt to that because everyone is in the same boat.
"We just have to find different ways of winning games and we have always come up with that."
Due to the international break the Reds not on duty with their countries had the rare luxury of a few days off.
Rooney made the most of it by returning to his home city of Dublin.
"We had a few lads in the international set-up so they didn't get much of a break, " he said.
"The rest of us just took the time to get our bodies ready for the last push at the end of the season.
"I went back to Dublin and saw the family for a few days and did some training there.
"It is good to get a few days off as players in England get five, six or even seven weeks off in the summer.
"However, in the last few years we have only had about three weeks off after what has been a long season.
"So we use this time to switch off, relax. But the lads are all given things to do when we are away to make sure everyone comes back firing on all cylinders."
Part of the rest and recreation back in his home city of Dublin was watching Scotland's friendlies against Hungary and Costa Rica.
Dons centre-back Scott McKenna started both games, with club-mates Kenny McLean and Ryan Christie introduced as second-half substitutes in Budapest.
Rooney said: "I watched the Scotland games which shows how sad my week off was.
"I sat and watched the games because I knew Scott was starting and I wanted to see how he did.
"He was excellent and you would never have guessed that was his first step into international football.
"Scott has got a lot of plaudits from those performances and rightly so.
"But I know what he is like, he won't let that affect him.
"He will just keep working hard to ensure he improves his game even more. I am sure they will be the first caps of many more to come."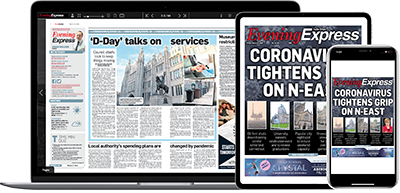 Help support quality local journalism … become a digital subscriber to the Evening Express
For as little as £5.99 a month you can access all of our content, including Premium articles.
Subscribe