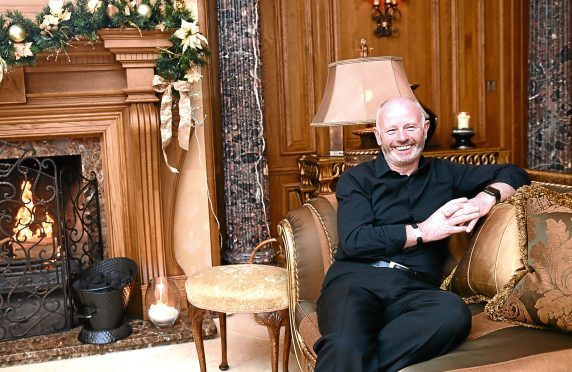 Chairman Stewart Milne today challenged the Dons to close the gap on Celtic – but admitted they will need help from other Premiership sides.
The Dons are buoyant following the recent decision of manager Derek McInnes to snub the advances of Rangers and remain at Aberdeen FC.
Milne could feel the tangible boost the 46-year-old's decision delivered to both Dons players and fans after Aberdeen were dragged into the Ibrox managerial saga.
Milne made his position clear by immediately rejecting Rangers' request to talk to McInnes about their vacant managerial position.
Around 48 hours later McInnes, contracted until 2020, brought finality to the situation by confirming he was staying.
It ended a nervous period for the Reds as McInnes had missed two days of training to ponder his future with Under-20s coach Paul Sheerin on standby to take the squad for the league trip to Dundee on Friday evening.
Following talks, Milne allowed McInnes time and breathing space to reach a decision.
With stability and the bedrock of the Dons' recent success now restored, Milne is keen to cut the gap on a Celtic side that finished 30 points ahead of the Reds last season to secure a seventh straight Premiership title.
Currently top of the table in their title defence, Celtic beat the Reds in both domestic finals last season as they went the entire campaign unbeaten domestically. Milne wants to chase them down but admits some assistance is needed.
Speaking to the Evening Express in his Bieldside mansion, he said: "We have got to work hard to close that gap as much as we can on Celtic.
"To achieve that we need to see teams like Hibs, Hearts and Rangers all getting stronger as we move forward.
"We can't do it on our own.
"We have seen good progress this year as Hibs have had a fantastic first season back up.
"Hibs manager Neil Lennon has put together a very strong team and they are right up alongside ourselves and Rangers.
"Hearts have gone through a challenging period with changes and delivering the new stand.
"Under Derek we have made a lot of progress on the field and we want to continue that."
Aberdeen launched a sustained title challenge on Celtic during the 2015-16 season and were just one point behind the Hoops with eight games remaining.
Ultimately, that bid faltered in the post-split fixtures.
Since then Brendan Rodgers has overseen the emergence of the so-called Invincibles of Scottish football.
Rodgers has also engineered Champions League group stage qualification for two successive seasons which brings revenue in excess of £30 million with prize money, television revenue, gate receipts and sponsorship.
The recently published Global Salaries Survey, conducted by Sporting Intelligence, revealed Celtic pay their players an average salary which is almost seven times that of Aberdeen.
The Hoops pay their players an average of £14,135 per week, while the average annual wage expenditure is £735,040.
That research shows Celtic are the 203rd highest paying sports team in the world.
In contrast, the report revealed the Dons pay their players an average of £2,623 per week, and £136,382 per annum.
Milne is a realist and admits that wage gap and the Champions League cash injection gives Celtic an advantage. But he refuses to see it as an "absolute given" that the Reds cannot compete with the Parkhead side.
He said: "Most people probably saw the table of the average wages that came out in the last 10 days.
"Celtic are a multiple of every other club and seven or eight times what we are.
"Even in comparison with Rangers (£6,338 per week and £329,600 per annum) Celtic are way above what they are sitting at.
"They are in a fortunate position in Scottish football in comparison with everyone else. Celtic see that themselves and understand that.
"But when they play in Europe against all the major European teams the situation is reversed.
"Then those teams all have a multiple of what Celtic have. That is just the reality of the direction that football is going. But having said that, Derek nor the board or anyone else at the club sees it as an absolute given that we can't be out there competing with Celtic.
"It is increasingly difficult but we still have to believe that on our day we can give them a very good game and on occasions hopefully pull off the right result."
Aberdeen have finished as runners-up to Celtic for the last three years and are fighting it out with Rangers for that second spot. Will there be funds for McInnes to strengthen the squad further?
"It is an ongoing thing," added Milne.
" We have regular sessions with Derek and are continually looking at the squad to see if moves can be considered down the line.
"To see which players might becoming available out there on the marketplace.
"It is just an ongoing thing – we don't just wait for the windows to start to consider these things. There are things being worked on in the background."
The strong relationship McInnes has with his chairman was clearly one of the reasons he opted to remain at Pittodrie.
Having rejected Rangers' approach for permission to talk to the Reds manager he then entered into talks with McInnes.
There were no budget or contract talks during that. McInnes rejected Sunderland in June and subsequently signed a one-year contract extension until 2020.
Asked if there was scope to secure him on a longer deal again, Milne said: "To be honest, as part of the discussions last week that sort of thing just didn't come into it – whether he would change his own package or any promises around a bigger football budget.
"It was really focused on making sure Derek had the information in front of him so that he was able to weigh up what was the best option for his career in the medium to long term.
"Derek neither asked for some of these wider things to be taken into consideration, and we certainly didn't feel that was important as part of that discussion."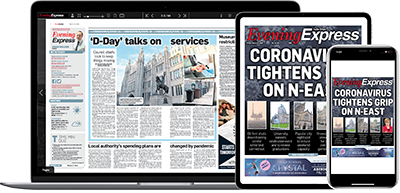 Help support quality local journalism … become a digital subscriber to the Evening Express
For as little as £5.99 a month you can access all of our content, including Premium articles.
Subscribe