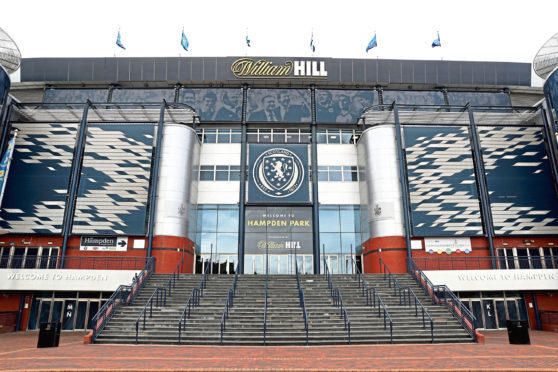 Aberdeen's controversial Betfred Cup semi-final with Rangers at Hampden could be pushed back, according to reports.
Earlier today Police Scotland called for a rethink over transport plans after the SPFL decided to host both semis at the national stadium on Sunday October 28, with the Dons' lunchtime kick-off scheduled for noon and Celtic v Hearts set for 7.45pm.
The decision enraged north-east fans, with the Evening Express, alongside the Edinburgh Evening News, launching a campaign to move the games.
It is understood the governing body is now considering shifting the Hoops-Jambos clash to Murrayfield – potentially at lunchtime – allowing the Reds' game to be played later in the afternoon in Glasgow.
Assistant Chief Constable Bernard Higgins had said: "We're aware of issues and concerns that have been raised over the last few days about the date and venue of the League Cup semi-finals.
"As a responsible organisation and taking into account these public concerns, I think it sensible to discuss the issues raised with the SPFL and other stakeholders and I have asked the SPFL to look again at the transport plan so we can make a full public safety assessment."
A spokesman for Aberdeen welcomed the call, after the club were publically scathing, along with Hearts, of the SPFL's plans. Chief Executive Duncan Fraser had previously said the club were "very angry" and he was joined in his objections by Police Federation Scotland general secretary Calum Steele.
Fraser said the Reds made their concerns clear at a meeting ahead of the fixtures schedule being decided
The first train into Glasgow from Aberdeen on the day of the semis arrives after the Dons' game is scheduled to kick-off.