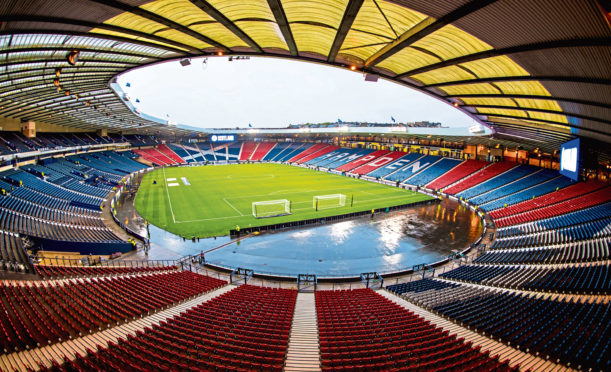 Aberdeen fans will now want to prove to SPFL bosses they can sell out half of Hampden after their Betfred Cup semi-final allocation was announced.
The Red Army will need to show they can snap up an initial 16,800 in the East and South stands before being given access to more than 4,000 North Stand tickets.
In many ways, the SPFL have made a rod for their own back in doing it this way after a week of chaos over the initial decision to schedule the Dons-Gers game at noon on Sunday October 28.
A 50% allocation is the amount of tickets a club like Aberdeen should be looking to sell.
However, I don't subscribe to the view clubs should ask for it or receive it automatically if they can't sell this allocation. If you can't sell those tickets, give them to the team who can sell them and shut up about it is my view.
It's not sustainable or a good look for semi-finals and finals to be played in half-empty stadiums.
Financially, empty seats harm the teams involved and the Scottish game.
The new kick-off time of 4.30pm is ideal for north-east fans, so let's hope as many as possible make the trip.