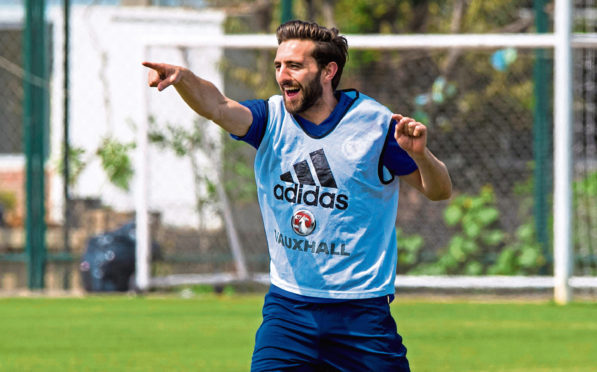 Aberdeen captain Graeme Shinnie admits earning his first Scotland cap in Peru this summer was a huge weight off his shoulders.
The 27-year-old midfielder earned his debut cap when coming off the bench in the 2-0 friendly loss to Peru in Lima.
Aberdonian Shinnie then started the 1-0 loss to Mexico in front of more than 70,000 fans at the famous Estadio Azteca days later.
Having retained his spot in Alex McLeish's squad, the Reds' skipper aims to impress enough in training to earn game time in the upcoming Hampden double header.
Scotland face World Cup semi-finalists Belgium on Friday before a UEFA Nations League opening tie against Albania.
Shinnie said: "It is always a massive honour for me to get called up for my country and have the potential to pull the jersey on again.
"Since I was a young boy it is something that I have always wanted to do.
"The summer was a massive weight off my shoulders in terms of getting my first two caps, but I don't want to rest there. I want to try to work as hard as I can and get as many caps as I can."
Scotland face a golden generation of Belgian stars who are fresh from securing World Cup bronze in Russia during the summer.
Of the 23 players from the Belgian World Cup squad, only Manchester City's Kevin De Bruyne and Real Sociedad's Adnan Januzaj are absent due to injury.
Stars including Thibaut Courtois (Real Madrid), Vincent Kompany (Manchester City), Thomas Vermaelen (Barcelona), Eden Hazard (Chelsea) and Romelu Lukaku (Manchester United) are in Roberto Martinez's squad.
Shinnie aims to impress McLeish enough to get game time against the Belgians and Albania.
He said: "I will work as hard as I can to force my way in and if I am fortunate enough to get on the pitch I will make the most of it.
"It's two big games against two good teams and a new experience again so it's something I'm looking forward to.
"Belgium have top players and so it will be a great experience."
Shinnie has lifted the Scottish Cup at Hampden, as captain of Inverness Caley Thistle, and also played in the League Cup and Scottish Cup finals at the national stadium with Aberdeen.
However, he has yet to represent his country at Hampden, with the SFA still to decide if it will retain it as the home of Scottish football beyond 2020.
He said: "I have yet to play for Scotland at Hampden so I'd love that opportunity, but I know how hard it is.
"Every squad I get called up for, it's about trying to impress as much as I can to keep myself in the squad. I would always go if selected.
"The summer trip was good for me and it gave me that opportunity to impress as much as I could, and I did well enough to keep my place.
"I love being away with the national team and the games we're playing in will be a massive experience.
"South America was a trip I'll never forget, and this is what you get when away on international duty. It's something I would never turn down."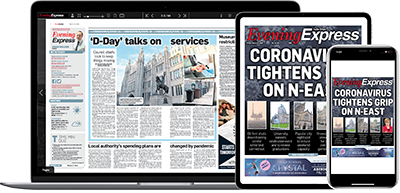 Help support quality local journalism … become a digital subscriber to the Evening Express
For as little as £5.99 a month you can access all of our content, including Premium articles.
Subscribe