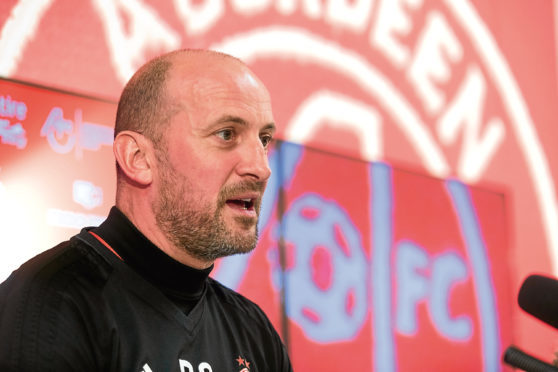 Dons Under-20s boss Paul Sheerin believes it's a great achievement to reach the Scottish Youth Cup final.
But he has urged Aberdeen's youngsters to go one step further and lift the trophy.
The Reds face Hibs at Hampden tomorrow in the final of the competition.
They are the first side from Pittodrie to reach the Youth Cup final since 2003 and are looking to become the first team from the Granite City to win it since 2001.
Sheerin is proud to have reached the final but is aiming to go all the way.
He said: "I think the timescale says it all about this achievement. "It's probably too long for a club of Aberdeen's stature not to be in the final, but the timescale says it all. "It shows how hard it is to get there and it's been dominated by Celtic and Rangers in the main. "There's been the odd club who have done well and for us it's one I've been desperate to get a run in for the club and the players. "Throughout this season the squad have shown a real intent to get a run in the cup and for them to get to the final is a great achievement. "And it would be great for them to get over the final hurdle on Thursday."
Hibs are the Development League champions, but the Dons have had a fine season themselves in the league currently sitting fourth with two games to play.
Aberdeen faced tomorrow's opponents last Tuesday in the league.
The Leith men came out on top and won 2-0.
However, this encounter will be different because the Edinburgh side will be unable to field any over-age players – unlike last week when they had four overagers in their ranks.
Sheerin believes the presence of players who won't be available tomorrow makes it difficult to read too much into last week's clash ahead of this game.
He added: "It's sometimes difficult in the Development League to take too much from the games because they played four of their over-age players.
"To get the balance of that is a wee bit tough, we were all Under-20s last week.
"There was plenty of encouragement within the game – our first half performance was very good.
"So there's plenty we can take from that, but it's tough to weigh up what the game will bring.
"When it's been teams with all U20s it's been a very even league.
"It's been nip and tuck in most games so it will be down to who handles the occasion better.
"We've done what we can to prepare them for that and now they need to step up to the plate and do all they can to try to win it."
YOUNG gun Bruce hopes to supply the goals … Page 37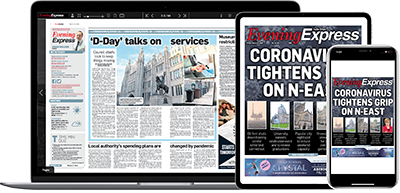 Help support quality local journalism … become a digital subscriber to the Evening Express
For as little as £5.99 a month you can access all of our content, including Premium articles.
Subscribe