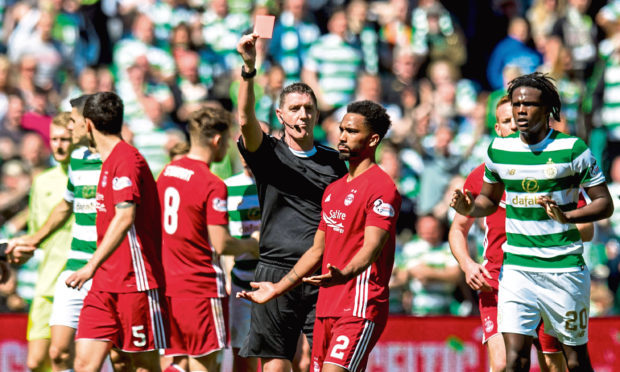 Celtic boss Brendan Rodgers has responded to Shay Logan's allegations of racial abuse by Celtic fans.
Right back Logan confirmed to the Evening Express he suffered racial abuse at Parkhead in the final game of last season.
Logan was sent off at full-time in the 1-0 victory and will serve a three-game ban.
However, Rodgers insisted Logan "doesn't help himself" with his behaviour.
On Logan's allegations, the Celtic boss said: "It's not something that you would ever want to see anywhere.
"There has obviously been an ongoing thing with young Shay since an incident I was made aware of when I first came in.
"So it's not something I want to go into and it's not something the Celtic supporters are ever, ever renowned for.
"'It probably doesn't help yourself if you walk about after the game and make all sorts of gestures."
Logan suffered racial abuse from on loan Celtic defender Aleksander Tonev in 2014 with the Bulgarian hit with a seven-game ban.
Rodgers, pictured, said: "The Celtic supporters were voted the best supporters in the world.
"And I think that says it all in terms of the ambiance at the stadium. How they behave themselves.
"It's a wonderful atmosphere at Celtic Park, of course.'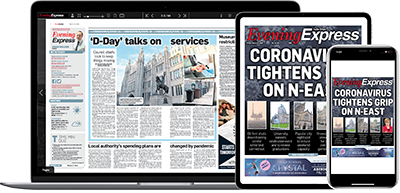 Help support quality local journalism … become a digital subscriber to the Evening Express
For as little as £5.99 a month you can access all of our content, including Premium articles.
Subscribe