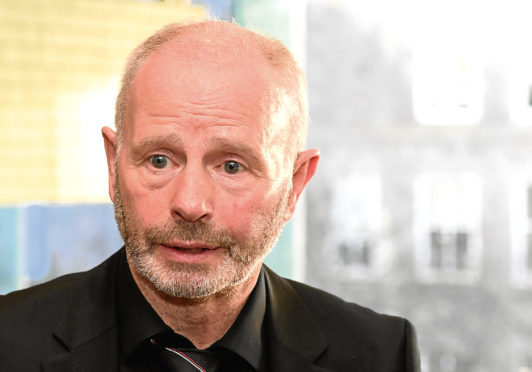 Chairman Stewart Milne today confirmed the Dons are working hard to ensure both legs of the Europa League clash with Premier League Burnley are broadcast live on television.
Aberdeen face the Clarets at Pittodrie on Thursday July 26 with the return at Turf Moor the following week.
The Dons have been allocated 2,400 tickets for the second leg in Burnley. With demand for the Battle of Britain set to be high, Milne accepts many Aberdeen supporters could miss out on the tie.
However, he is determined those who miss out will at least be able to watch the action from both second qualifying round legs live.
He said: "There are discussions going on in the background and I think one way or another there will be coverage of the games with Burnley.
"It is going to be important that we can achieve that.
"There are a limited number of Burnley fans going to be able to come up here and a limited number of our fans will be able to go down there.
"But a lot of people want to see the game. So we have to try to find a way to allow all the fans to see both games."
Scottish football will be under the microscope in the Battle of Britain against a side who finished seventh in the English top flight last season.
Milne reckons the Euro clash is an ideal opportunity to illustrate the resurgence in the Scottish game.
The Pittodrie chairman believes this is the strongest, and most exciting, the Scottish Premiership has been in years.
That focus will increase considerably following the appointment of Liverpool and England legend Steven Gerrard as new Rangers boss.
All at an ideal time as the SPFL look to negotiate a new television package.
Milne said: "It is an exciting time for Scottish football.
"I honestly feel last season was the best season we have had in Scottish football for a long, long time.
"I see this season being a continuation of that as it will have more exciting games.
"Hopefully between ourselves, Rangers, Hearts and Hibs we can keep Celtic within touching distance.
"It is going to be more competitive than we have seen the league for a time but it will be a great thing for Scottish football. Especially with the new broadcast deal being up before too long.
"We have given Scottish football a platform these last few years that it has not had for a long time.
"We will make sure we will continue to build on that."
The current broadcast deal expires in summer 2020 and the SPFL are in negotiations over a new contract that would replace the £18.95 million per season agreement with BT Sport and Sky Sports.
The vast majority of that money is spread between the 12 Premiership clubs at the end of each season, with the leftover cash then filtering down to the lower leagues.
The previous highest figure for broadcast rights for Scottish football was £31m secured with Irish company Setanta in 2008.
Scottish football rights are dwarfed by the cash splashed out to broadcast games in many other nations.
For example there is a six-year deal for the Norwegian league worth £35m per year – almost double that of Scotland.
All are small change compared to the £5.14billion Sky Sports and BT Sport will outlay over three years to broadcast English action.
Milne hopes the SPFL can land a bumper broadcast deal in "multiples" of the current package.
He said: "I am convinced we will get a better deal.
"I would be extremely disappointed if it is just an incremental improvement on what we have.
"We have to work really hard to see it is a multiple of what we are currently getting.
"All the clubs have a part to play and we will be working with others in the background to make sure we can maximise the prospects of getting a really good deal this time around."
Under the current deal the broadcasting of Scottish games is split between Sky Sports and BT Sport.
It has been argued it would be beneficial just to have one broadcaster.
"I would agree with that," said chairman Milne.
"It is important this time around if we can get the right sort of deal.
"What would be really good for Scottish football is to have a long-term broadcast partner.
"To have a clear plan of what we are setting out to do with the game over the next five to eight years.
"To help us grow the game in Scotland and create far better value within the game.
"I can see loads of benefits coming from that."
Milne hopes games will be broadcast live from the Reds' proposed £40m 20,000-seater stadium at Kingsford in the future.
A significant landmark was reached for the Dons this week when Milne and Derek McInnes broke ground on phase one of plans for a £50m stadium and training complex at Kingsford.
That first phase will included construction of the training pavilion, groundsman's accommodation, three pro training pitches, two 3G pitches and two grass pitches,
Aberdeen-based McIntosh Plant Hire have the go-ahead to begin initial earthworks and ground remediation in preparation for the building works, to start in October.
The community sports hub and football training facilities will be completed in summer 2019.
"It has been a long, hard fight to get here and there are a lot of big challenges lying ahead to be able to deliver the first phase and then the stadium," said Milne.
"But we have a lot of people within the club who are absolutely committed to seeing it happen."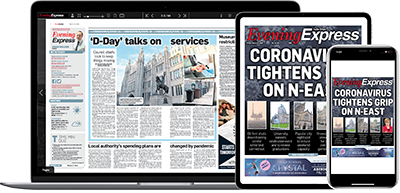 Help support quality local journalism … become a digital subscriber to the Evening Express
For as little as £5.99 a month you can access all of our content, including Premium articles.
Subscribe