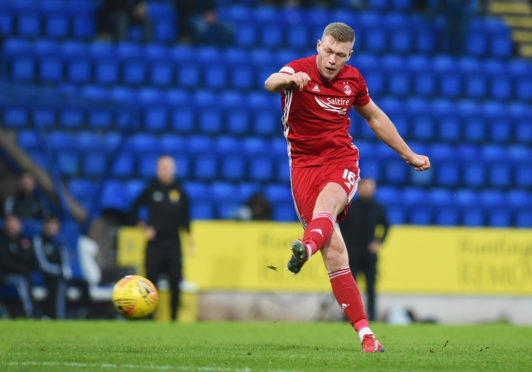 Former Aberdeen, Tottenham and Barcelona striker Steve Archibald knows clubs will be ready to launch a bidding war for Sam Cosgrove.
However, the legend says the Dons need to have an already-identified replacement if the red-hot hitman leaves.
Cosgrove's impressive run last term, as well his 18 goals in 24 appearances this season, have put English Championship sides on notice.
Middlesbrough, Stoke City and Derby County have been linked to the Englishman – plucked from obscurity for £25,000 from Carlisle United by Derek McInnes and his staff – as the January transfer window approaches.
It will take a multi-million-pound bid to land Cosgrove, contracted to 2022, in January or next summer.
Archibald, who thinks the striker can aim even higher – at the English Premier League – when he eventually moves on from Aberdeen, said: "Sam is knocking in goals for fun with Aberdeen.
"The key is scoring goals.
"If you are scoring goals in the Scottish top flight that is all he can do.
"I am certain scouts from down south will be watching Cosgrove and keeping a sharp eye on him.
"If he continues to score goals for Aberdeen then why not?
"It is not like Aberdeen are a stepping stone but it is the nature of the beast.
"People come in with big offers and the club will have to accept it."
Archibald added: "It is important that if they sell they have someone coming through to take the place of Sam Cosgrove.
"There was a strong heart in my Aberdeen team.
"It was a great team and they were determined.
"Mark McGhee picked up the gauntlet (when I left) and kept going and people scored from midfield.
"Players are like taxis – there is always another one coming along."
Archibald, who was recently back in the Granite City from his home in Spain to launch Torry's Cruyff Court Neale Cooper – named after his former Dons team-mate – cost £20,000 when Billy McNeill signed him for the Reds from Clyde.
He scored 47 goals in two-and-a-half years at Pittodrie.
By 1980 he'd moved to Spurs for £900,000. His performances at White Hart Lane earned the Scotland international a move to Camp Nou for £1.1 million four years later, where he again became a key player.
Although there is no exact science, Archibald believes the route from the Scottish leagues to Europe's giants is still there.
He said: "Billy McNeill brought me to Aberdeen and he was someone I looked up to. Then Alex Ferguson came and he instilled certain things in me as well.
"You need to have a little bit of luck with who you are managed by and who your team-mates are.
"My team-mates were demanding as well.
"They were also quality, hard working and then you respond to that.
"Once you have that little bit of confidence you try to build yourself and force yourself through to get better.
"There is no reason why that cannot happen again.
"Scottish football is a little bit in the doldrums right now, but is maybe getting a bit better.
"There have always been terrific Scottish players and there will be more coming through.
"The potential is there and why can't there be another player who goes from Scotland to England and then abroad, whether it is Spain or Italy?"
Archibald's secret ingredient? Determination.
He added: "The game was my life and I loved it.
"I just wanted to get better.
"At Aberdeen when I went there I scored goals.
"I looked around to see who was in the team and if I could do as well as him.
"In Aberdeen's case it was Joe Harper.
"I looked at Joe's ability and looked at mine and thought, maybe I can do that.
"I started scoring goals and thought well, I can do that.
"Then you get transferred and you look around and think again can I do that? Then all of a sudden you are doing it.
"You go into these clubs with a little trepidation but then you are running and scoring goals and off and flying.
"Then you get better and move to the next one.
"It is levels. You just keep improving. It is a question of improving."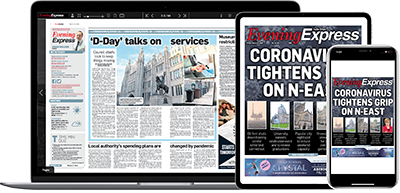 Help support quality local journalism … become a digital subscriber to the Evening Express
For as little as £5.99 a month you can access all of our content, including Premium articles.
Subscribe