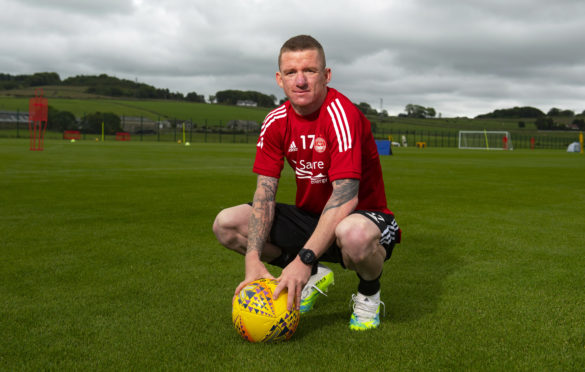 Winger Jonny Hayes has apologised to Scottish football on behalf of eight Aberdeen players for throwing the Premiership return into chaos.
Hayes accepts they have cast a shadow on Scottish football.
Alongside Hayes, Sam Cosgrove, Scott McKenna, Craig Bryson, Dylan McGeouch, Michael Devlin, Matty Kennedy and Bruce Anderson all flouted lockdown rules by attending a busy city centre bar nine days ago following the 1-0 Premiership loss to Rangers.
Scotland's First Minister Nicola Sturgeon warned "all bets were now off" and any future breach could result in the Premiership being shut down.
Two of the eight subsequently tested positive and must quarantine for 10 days with the other six self-isolating for 14 days.
The Dons' clash with St Johnstone on Saturday was postponed and the SPFL are understood to be considering disciplinary action against Aberdeen.
Hayes said: "We want to say sorry. We made a genuine mistake and didn't realise the ramifications the mistake would cause for the country.
"Not just football, not just Aberdeen as it has brought a lot of scrutiny.
"We apologise to the people that have been working behind the scenes to bring football back.
"It obviously casts a bit of shadow on their work which is unfair.
"We are not just apologising to Aberdeen fans but the whole Scottish game.
"We did not want to put that in jeopardy.
"It is not just a livelihood for ourselves, but the livelihood for hundreds of thousands of people across Scotland in different sectors.
"It was never our intention to put that at risk.
"The protocols in place have been brilliant and everyone has been striving for the same goal.
"All we can do is apologise to literally everyone involved, not just in Scottish football, but the country itself.
"We have got to make it up, not just to Aberdeen fans, but Scottish football in general."
Premiership managers and captains have been instructed to attend a zoom call with National Clinical Director Professor Jason Leitch where they will be reminded of their responsibilities to ensure Covid-19 protocol is adhered to within clubs.
On Saturday afternoon, the eight Aberdeen players made a joint public apology, confirming their identity.
On Thursday evening, a senior Scottish Government clinician was happy for the St Johnstone game to go ahead.
However, on Friday morning, Scottish Sports Minister Joe FitzPatrick informed the SFA and SPFL Joint Response Group of a U-turn.
The game was off. As it stands Wednesday's Pittodrie clash with Hamilton is going ahead.
Hayes, 33, added: "As a small group of players we made a mistake, hold our hands up and are remorseful.
"It wasn't a case of football players thinking they are above the rules or above the guidelines.
"Different kinds of implications have come along with our error in judgement.
"It was never our intention or deliberate to try to flaunt the guidelines.
"We basically thought, because we are together every day, we were maybe part of one big household.
"That is where we went wrong.
"We went out for dinner, we went to a city centre venue and looking back shouldn't have done that.
"It was a genuine mistake and we tried to stick with the social distance measures put in place.
"We weren't hanging about in big queues or doing anything we thought would let ourselves down at the time.
"We generally thought we were doing okay, but it has been shown we have made a mistake.
"Looking at it now I should have known better as I have been up here before.
"The Rangers game was a let down and we didn't perform on the day.
"I came home, watched the game again and thought I need to take my mind off it.
"I couldn't sit in the house.
"I know people will talk about us losing to Rangers and it not being acceptable.
"But sometimes you take your eye off the ball and that is what we did.
"We shouldn't have went for dinner and shouldn't have went to a bar.
"However, it wasn't a team night out or anything like that.
"There were a few players there, a couple went home early, a couple were driving and not drinking."
Aberdeen manager Derek McInnes will have to field a decimated squad in the next two games due to the self-isolation of the eight players. However, two of them, Devlin and Cosgrove, would have been unavailable through injury anyway.
McInnes said he was "angry and disappointed"at their actions.
Hayes said: "I have never played for a manager that has his players' back as much as the gaffer.
"We have let people down. The manager feels let down and we have let him down.
"We have let ourselves, the club, the fans, everybody down.
"We need to repair a bit of trust between ourselves and the manager."
That group of Aberdeen players went out for a meal then visited a bar in the city which was subsequently linked to the cluster of Covid-19 cases that led to a local lockdown.
Hayes said they thought their training bubble meant they were safe to go out in a group.
The Irishman said: "Learning is key. A couple of lads went out for dinner and I joined them later on.
"At any given point there were seven households together.
"We did not know that was unacceptable and that is genuine.
"Aberdeen went into a mini-lockdown, but this was before all that.
"We thought we would be considered one household due to the fact we train together.
"We have learnt from it and know now we can't do certain things.
"If there is anything positive to come from it, it is highlighting the government guidelines again."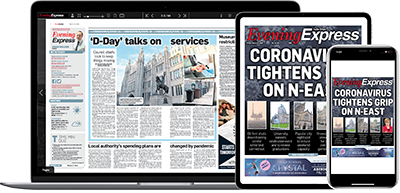 Help support quality local journalism … become a digital subscriber to the Evening Express
For as little as £5.99 a month you can access all of our content, including Premium articles.
Subscribe