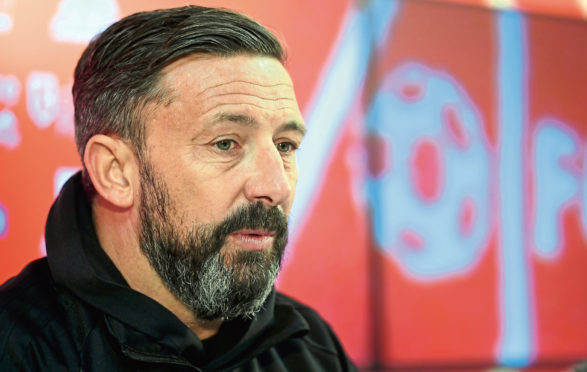 The focus should move back to the positives of Scottish football rather than concentrating on the controversy off the pitch, said Dons boss Derek McInnes.
Aberdeen have been at the centre of the Betfred Cup semi-final storm created by the SPFL originally scheduling both games for the same day at Hampden.
The Reds were initially set to face Rangers at the national stadium at noon on Sunday October 28 with Celtic playing Hearts at the same ground at 7.45pm.
Following an outcry from Aberdeen, Hearts and the two clubs' supporters the SPFL have changed the dates.
Aberdeen now play Rangers at 4.30pm on Sunday October 28 at Hampden.
Holders Celtic go up against Hearts at Murrayfield on the same day, at 1.30pm.
Aberdeen were also left "extremely disappointed" at a two-game ban given to Scott McKenna for a challenge on Odsonne Edouard.
The SFA retrospectively cited the Scotland international for serious foul play.
Aberdeen rejected the offer of a two-match ban, but that was upheld by a fast track appeals tribunal.
With the Dons set to host St Mirren today, McInnes wants the focus to turn back on all that is good in Scottish football.
He said: "Our game is in such a healthy state.
"There's so much going on that's good in Scottish football at the minute. From good managers, good players and clubs improving.
"There has been too much talk about this (semi-finals), referees, compliance offers and appeals.
"The product is good at the minute so it's important we try to talk up our game rather than talk it down.
"I feel we have been bogged down too much with refereeing and compliance offers, appeals and with the semi-final.
"Hopefully we can get back to talking about the football because we're in a really good state and hopefully we can all move on."
The semi-final saga which has further damaged the SPFL's reputation began late last Thursday when the initial fixtures were announced.
Aberdeen and Hearts immediately voiced their displeasure.
The SPFL initially insisted they were contractually obliged to host both semi-finals at Hampden.
However, Hampden Park Limited subsequently reconsidered their position and agreed to waive that legal obligation.
McInnes said: "We have to go for early kick-offs at different stages of the season all over and supporters find a way.
"However, when it's a semi-final you are trying to get as many people in the ground.
"We've had Saturday morning kick-offs and we understand supporters of different clubs have to come here (Pittodrie) for early kick-offs.
"However, it's a semi-final and surely, we want to have as many people in to showcase our game.
"I'm hoping we have more semi-finals ahead of us. I'm also hoping we can get to a cup final and then concentrate on that game.
"Hopefully the semi-finals can now have a line drawn under them and we can look forward to the game when it comes around."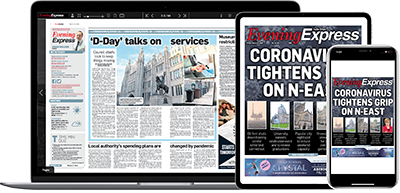 Help support quality local journalism … become a digital subscriber to the Evening Express
For as little as £5.99 a month you can access all of our content, including Premium articles.
Subscribe