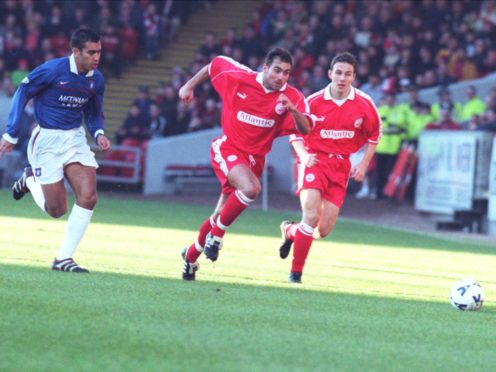 Former Aberdeen midfielder Andreas Mayer insists it took a "stunning plan" at high cost from the German FA to bring the Bundesliga back from the Covid-19 shutdown.
However, he underlined government backing was fundamental to Germany being the first major European nation to return to action earlier this month.
He hopes the same backing can be given to the Scottish game from Holyrood to pave the way for a targeted August 1 return.
SPFL chief executive Neil Doncaster and SFA chief executive Ian Maxwell yesterday handed over detailed plans to the Scottish government.
The proposals were handed to Health and Sports Minister Joe Fitzpatrick and National Clinical Director Jason Leitch.
Mayer, ex-St Pauli and Bayern Munich, said: "The German FA had a stunning plan which cost a lot of money.
"It was a really professional plan which consisted of about 20,000 Covid-19 tests.
"However, the politics must also be part of a return."
The cost of the Covid-19 tests were more than £2million.
German Chancellor Angela Merkel and state leaders gave the Bundesliga the green light to restart under strict guidelines with a hygiene officer appointed to each team.
All 1,100 players involved are tested for Covid-19 and a maximum of 322 people will be allowed inside stadiums for top-flight games.
Germany gave millions of football starved supporters hope amid the coronavirus when starting two weekends ago with closed-door action broadcast live on BT Sport.
Mayer said: "Scotland can learn from Germany but our plan was really expensive and extensive as well. But I hope for Aberdeen and all the people in Scotland since football is so important to them."
Mayer signed for Aberdeen in January 1999 in a £200,000 from Norwegian side Rosenborg.
He made his debut against a Manchester United side that would go on to win the Champions League, Premier League and FA Cup.
Sir Alex Ferguson brought up a full squad for club legend Teddy Scott's testimonial.
Aberdeen drew 1-1.
Mayer said: "My first game was against  the Manchester United team which beat Bayern Munich three months later in the Champions League final at the Nou Camp, Barcelona.
"I remember playing alongside Beckham, Schmeichel, Cole, Sheringham, Solskjaer, Scholes and Giggs. Before the game I hardly knew Scholes, but he was a hard and brilliant opponent."
The 1999-2000 campaign under Ebbe Skovdahl was to be a bizarre season  where Aberdeen finished bottom of the table yet reached both the League Cup and Scottish Cup final.
He said: "My targets in Scotland were playing in front of fanatical supporters and to experience a new country.
"I was hoping to have success, but as great as a side we were offensively, we were very poor in our defence.
"However, defence starts upfront and is an interaction of the whole team.
"Simply, we made far too many mistakes and conceded many stupid goals.
"Then we started to miss our chances in front of goal as well, so we started becoming really frustrated and lost our confidence completely.
"However, we still reached two cup finals."
Aberdeen lost the League Cup final 2-0 to Celtic and the Scottish Cup final 4-0 to Rangers.
Mayer said: "We only had three substitutes against Rangers and after just a few minutes Jim Leighton got very badly injured and they had to carry him off.
"It was his final game of a top career.
"We had a defender, midfielder and forward on the bench, so Robbie Winters had to put on the keeper's gloves. We lost."
Mayer spent three seasons at Pittodrie, making 52 appearances. However, his final season was dogged by injury.
He said: "I had an operation in Aberdeen, but after that I still had the same problem.
"I took the next flight back to Germany since we had much better doctors.
"My doctor asked me if the Scottish doctor had drunk too much whiskey.
"At that time I spoke with Jorg Albertz of Rangers and he said that if you had huge problems you need to go back to Germany."
Mayer returned to Germany following the 2000-01 season and eventually ended back at former club St Pauli in Hamburg.
He said: "I had offers from Union Berlin, MSV Duisburg and Unterhaching (all Bundesliga 2)
"But either the manager got sacked or other problems came around and nothing worked out.
"After recovering from the injury, I went to a very traditional lower division club in League 4.
"We played in front of 7,000 and were promoted.
"I scored many goals and was back in business, so I got an offer from my former club St Pauli and played for them a second time.
"I quit professional football at 38, but I'm still playing now in Division 8, with guys 28 years younger than me."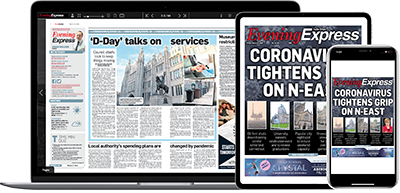 Help support quality local journalism … become a digital subscriber to the Evening Express
For as little as £5.99 a month you can access all of our content, including Premium articles.
Subscribe