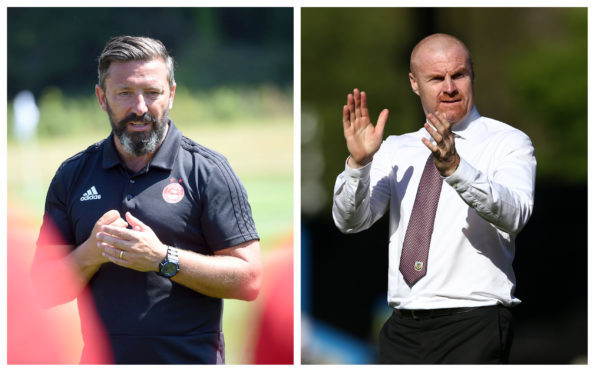 Mike Phelan is full of admiration for the work done by Derek McInnes and Sean Dyche and believes the two are very similar.
McInnes and Dyche will go head-to-head when Aberdeen face Burnley in the Europa League second qualifying round.
The first leg is on July 26 at Pittodrie with the return at Turf Moor seven days later.
Phelan is a former Burnley player, he made over 160 appearances for the Clarets and helped them to the Third Division title in 1982.
He also played for Norwich City, Manchester United and West Brom.
During his long career as a coach and a manager he worked with McInnes at Stockport County in 1998 and was part of Sir Alex Ferguson's coaching team at Manchester United from 2001 to 2013.
The last five years of that spell were as Fergie's assistant manager at Old Trafford.
Ahead of the clash between the Dons and the Clarets Phelan has been talking to the Evening Express about the tie.
The 55-year-old is an admirer of the work both Dyche and McInnes have done at their respective clubs.
On Dyche, Phelan said: "I knew Sean as a player and I knew him when he came to Burnley as a manager. I still live in the area, I'm based in the area, being out of the game I still follow Burnley as well.
"We bump into each other quite a lot because we're part of the League Managers' Association. He knows how close Burnley is to my heart and I've always encouraged what he's doing – not that he needs my encouragement!
"It's nice that we can talk on a level about Burnley and it pleases me that he is really prospering.
"Sean's had his ups and downs in the early part of his managerial career and he comes to Burnley and has managed to find the right club at the right time for him.
"Now he has good control of the football club which is unusual in the modern game.
"The people at the club and him listen to each other and they work well together.
"They've backed him and it's paid dividends."
Phelan worked with Pittodrie gaffer McInnes at Stockport when the latter was on loan at the Hatters from Rangers in 1998.
McInnes has revitalised the Dons during his time in the Granite City.
In five seasons in charge they have finished second in the Scottish Premiership four times and third once.
In 2014 he guided Aberdeen to the League Cup, the first silverware won by the club since 1995.
Phelan has been impressed by the job McInnes has done and added: "I know Derek quite well because he played when I was an assistant manager at Stockport County.
"He's done exceptionally well and he wants to push on because he's had interest from other clubs and knocked it back.
"He feels he has stability there which is great to hear.
"They are both pushing on and improving these clubs. Dyche is probably a step ahead but Derek is not far away from him.
"It's nice to know in football that there are still places where a manager can go, put something together and achieve something.
"If people have some success at a club they tend to stay for longer than those that don't.
"I'm really pleased for Derek and what he's done.
"It's about the culture you are trying to create and produce as well on top of results.
"He's had the opportunity to do that and other clubs have tried to take him so he obviously feels that he is comfortable and has an understanding with people and appreciates that.
"That is quite nice to know when football can be a very hit or miss and a dismissive game for coaches and managers.
"It's easy to be a bad manager when you lose three games in a row.
"Derek has stuck at it and people have stuck with him which is refreshing."
During his brief time working with McInnes Phelan says it was clear to see he had a good footballing brain.
And he is pleased to see he has carried that into his managerial career – although he does admit at the time there were no clear signs McInnes would go on to a success in management.
Phelan said: "It would be easy in hindsight to say yes, but when you're a player you concentrate on playing.
"He must have seen it as the next best thing to playing and then after that it's about getting an opportunity.
"He had a footballing brain and was a good player and obviously observed a lot of what was going on around him in coaching and management.
"He has taken that on and fair play to him for doing that."
Phelan has joined Central Coast Mariners as a sporting director, his first job since leaving then Premier League outfit Hull City in January 2017.
But to keep himself occupied during the interim period along with some business partners he has set up Sensible Soccer which offers a variety of coaching services.
Phelan has enjoyed that work but his desire was always to get back into the game.
He said: "I just wanted to get around people who wanted me to take a coaching session and it's just developed quite organically.
"Universities have started to ask me to do some days here and there with sports students and get out on the training ground.
"In the main we've been offering coaching services and consultancy which is going down well.
"It gave me something to do."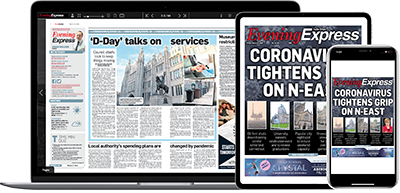 Help support quality local journalism … become a digital subscriber to the Evening Express
For as little as £5.99 a month you can access all of our content, including Premium articles.
Subscribe