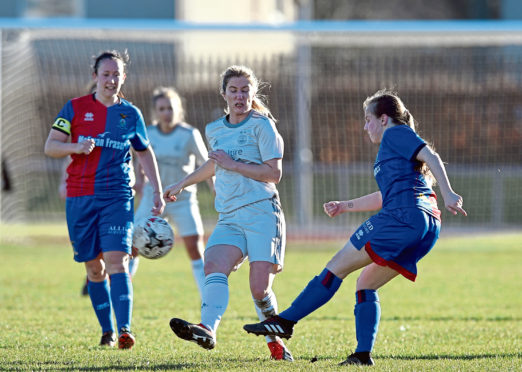 Aberdeen FC's first official women's fixture finished with a heavy win over Inverness Caledonian Thistle in the SWFL Division One North.
Title favourites Aberdeen thrashed Thistle 5-1 with five different goal scorers, including Captain Kelly Forrest and youngster Bayley Hutchison.
Following relegation last season, the Dons find themselves in the third tier of Scottish Women's Football and have officially become part of the Pittodrie club.
The victory at the Sports Village puts Aberdeen second in the table following the opening day result, and they'll have to wait until Sunday Feburary 24 before their next fixture – travelling to take on Westdyke Ladies.
Co-managers Emma Hunter and Harley Hamdani have been tasked with leading the club to promotion, an aim which Hamdani was happy to admit following the game.
Hamdani said: "Prior to the season kicking off we placed the expectation upon ourselves of achieving promotion this season and the players have shown that they are capable of dealing with that initial pressure, in what was always going to be a challenging first game.
"The number of chances we created, with five goal scorers contributing towards the final result, is extremely encouraging.
"We have a strong squad full of creative and positively thinking players, all capable of impacting a game in our favour.
"Knowing this fills the team, along with us as coaches, with great confidence.
"It is important that we carry forward this confidence as there will be many more challenges to face and obstacles to overcome as the season progresses.
"We're looking forward to the opportunity of rising to these as one team."
Westdyke are just one of several other local sides joining Aberdeen in the SWFL One North this term.
Cove Rangers, Buchan Ladies, Deveronvale Ladies and newly-promoted Stonehaven Ladies will also take part in a heavily north-east focused division.
Cove Rangers are the early table-toppers in the league, handing Raith Rovers Women an emphatic 8-0 loss.
Striker Sophie Taylor bagged a brace for Cove in the impressive display.
Tuesday May 19 is a date for the diary, where Cove will host Aberdeen at Balmoral Stadium – early signs suggest it could be a top-of-the-table clash.
Next up for Cove, however, is an away game against Dunfermline Athletic.
Deveronvale suffered the same fate as Caley Thistle on the opening day, as they were defeated 5-1 by East Fife.
5-1 was clearly a popular scoreline, with Stonehaven's first game in the division also finishing with the same score.
Unfortunately for Stoney, it was their opponents Kelty Hearts leaving with the three points.
Stonehaven host Deveronvale in their next fixture on Sunday February 24.
Buchan and Westdyke provided the first north-east derby of the campaign, with away side Buchan running out 2-0 winners.
Buchan have the task of an away game against East Fife coming up next.
The two sides both enjoyed winning starts.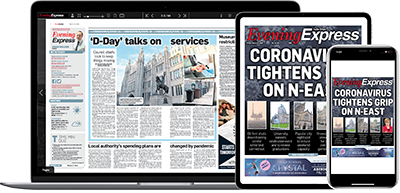 Help support quality local journalism … become a digital subscriber to the Evening Express
For as little as £5.99 a month you can access all of our content, including Premium articles.
Subscribe