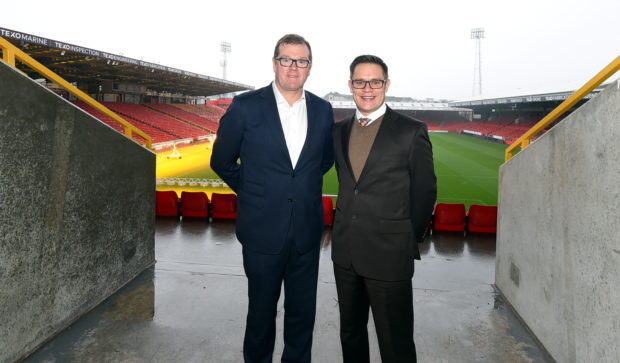 Aberdeen's commercial director Rob Wicks believes Scottish football still isn't getting the TV deal it deserves.
On Monday it was announced the SPFL had signed a five-year deal with Sky Sports worth around £30 million per season.
But Wicks believes Scottish football deserves better. He said: "The broadcast market is changing significantly and the SPFL did the best job they could with what is going on in the market.
"There isn't a club in the land that wouldn't have liked to see the figure higher.
"We all make forecasts for our business for the next three to five years for our commercial revenue streams and TV is a big part of that.
"At least we know where we are now and can start to make some plans.
"It's important to look at the rest of Europe as well because I've seen a number of charts recently which I think show that Scottish football is still not getting the deal it deserves compared with the rest of Europe.
"It will take a couple of years for the broadcast market to settle because it is in a period of transition."
Wicks believes the SFA and SPFL could do more to market Scottish football as a unique product.
He said: "I'd like to see the SFA and SPFL position Scottish football in a particular direction.
"At the moment it simply exists and doesn't have a clear brand position.
"I read an article a couple of months ago about how Scottish football could be seen as a gritty, much more real, different type of game.
"That could be a very interesting place for Scottish football to be positioned and for those in charge to work off that.
"We as a football club have taken a clear position that we see ourselves as a challenger brand and everything we do is built around that.
"It would be great to see the game take a clear position. I'm not suggesting that's the right route, but more of that would be welcome."
Wicks was speaking as Aberdeen announced Health Shield as their official health and wellbeing partner.
On the link, Wicks said: "We're a football club that is very much at the heart of the community and we care about the wellbeing of our fans as well as our staff and the broader community we reach.
"If we can start to get people thinking and taking more care of their own health through an initiative like this, we are certainly heading in the right direction."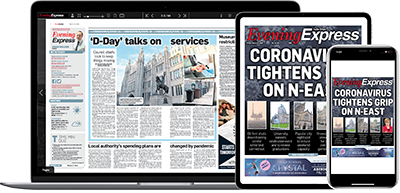 Help support quality local journalism … become a digital subscriber to the Evening Express
For as little as £5.99 a month you can access all of our content, including Premium articles.
Subscribe