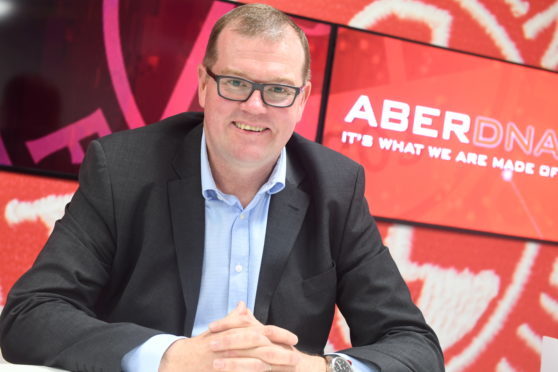 Aberdeen chiefs are confident the Red Army will snap up all 20,000 tickets for the Betfred Cup final.
The Dons negotiated 20,000 briefs for the final against Celtic at Hampden on December 2 and have announced fans bought more than 13,000 as sales began last night.
Pittodrie chiefs successfully secured a similar allocation for the semi with Rangers, which Derek McInnes' side won 1-0.
Having initially been allocated 16,800 for the semi, the Reds took a hard-line stance in pushing for a 50-50 split of tickets.
They won the battle, with the figure increased to 20,300, yet had to suffer the embarrassment of the SPFL taking back more than 5,000 due to sales lower than the Reds anticipated.
Those reclaimed tickets were subsequently made available to Rangers supporters.
Ultimately, around 11,000 Aberdeen fans made the trip to the national stadium – a number already eclipsed for the final.
Asked if the Dons expect to sell their full allocation, Aberdeen FC board member and commercial director Rob Wicks said: "I think so. If you look back at the sale of tickets for our past finals against Celtic we averaged 19,000.
"If that is an indication I am confident.
"There is no reason why we cannot have a fantastic turn-out for the Betfred Cup final.
"It is a great opportunity for Aberdeen in a final that we are capable of winning."
The SPFL withdrew the semi-final tickets 10 days before the Hampden clash with Rangers after registering that less than 100 had been sold on one day.
When the briefs were taken back, around 9,000 Dons fans had bought tickets. That would increase by a further 2,000.
Such is the confidence the Red Army will flock to the final the Pittodrie board took the decision to underwrite 16,400 seats which will ensure Dons supporters get access to the best seats.
Aberdeen's push for an increased allocation for the Rangers semi-final ultimately back-fired and was misjudged.
Wicks admits to "disappointment" at the number of Aberdeen fans for the semi-final. However, he believes there were factors surrounding the semi-final which hit the turn-out.
The semi-finals were dogged by chaos and controversy with Aberdeen and Hearts highly critical of the original plan to play both games in one day at Hampden.
Aberdeen also hit out at the original time of their semi, which was noon on a Sunday. It was too early for many Dons supporters to get to Glasgow by train.
The other semi between Celtic and Hearts was scheduled for 7.45pm – also at Hampden.
Eventually SPFL chiefs bowed to pressure after police raised concerns about having 100,000 fans in Glasgow at the same venue on the same day.
Aberdeen's game was moved to a later 4.30pm kick-off with Hearts v Celtic switched to Murrayfield at 1.30pm.
Wicks said: "It was somewhat disappointing for the semi-final with the numbers we got.
"With all of the confusion that rained down beforehand in terms of allocation of venue.
"A lot of people had made plans to be away once they knew they didn't want to be in town for two games on the same day.
"Once it got sorted with one game in Edinburgh and the other in Glasgow by that stage a lot of people had probably made plans.
"The semi-final was in the school holidays as well and it probably wasn't the most convenient kick-off time for Aberdeen fans.
"There were some mitigating factors but I would still have liked to have seen that number higher.
"However, we are confident we will get a very good turn-out for the final."
Aberdeen brought 20,000 fans to the 2016 Scottish Cup final with Celtic (2-1 loss) and 18,000 for the League Cup final (3-0 loss) against the Hoops the same season.
Tickets for December's final went on sale online only last night for fans with 80+ loyalty points or who attended the League Cup semi-final.
Tickets for those lead buyer fans were today available from the ticket office and by phone.
Wicks said: "We are hugely proud as a football club and as a team for making it that far.
"It is tremendous for the club and great credit to Derek who has taken us to a number of semis and a number of finals.
"It wasn't the prettiest of semis, but we got there and the lads deserve to be at that final.
"I know the lads are going to be up for a great fight against Celtic."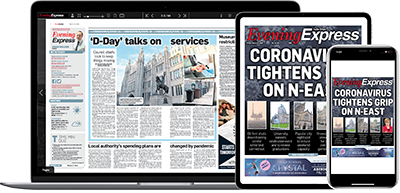 Help support quality local journalism … become a digital subscriber to the Evening Express
For as little as £5.99 a month you can access all of our content, including Premium articles.
Subscribe