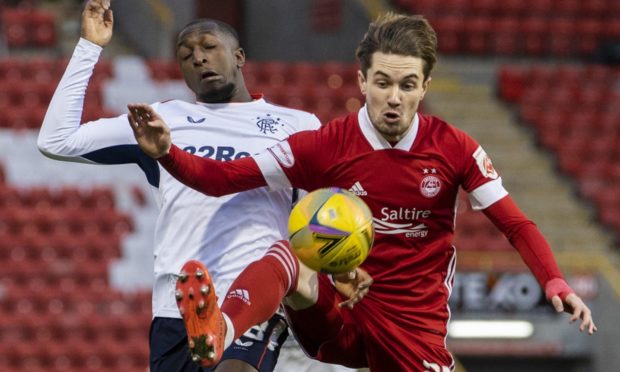 Boss Derek McInnes has warned Rangers the Dons will not let Scott Wright exit on the cheap this month.
Rangers have informed Aberdeen they are keen to secure Wright on a pre-contract for next season.
However, it is understood Rangers are considering a move to bring Wright to Ibrox this month.
If Rangers, or any other club, bid to land Wright in the January window, McInnes insists it would need to "be an offer that suits us".
Talks have already taken place at board level between the two clubs regarding Wright.
The 23-year-old has six months remaining on his Aberdeen deal and has been free to talk to interested clubs since the January transfer window opened.
Aberdeen had been locked in talks with Wright and his representative for the last four months in a bid to thrash out a new deal.
Sadly, an agreement could not be reached and Wright is set to move on.
McInnes said: "I spoke to Steven (Gerrard) on Monday and there have been discussions at boardroom level.
"Rangers let us know that he is a player that they would be keen on – on a pre-contract – as is their right, as it is any club's right, and Scott's right.
"They (Rangers) came through the front door, which I'm grateful for really, rather than anything else.
"I spoke to Steven and I know exactly where they stand and they know where we stand.
"It's up to the clubs to see if there are any developments.
"I don't expect that to happen this week. He's in the squad for Livingston and we continue through January."
Aberdeen made an initial contract offer to Wright in October, but McInnes is resigned to the attacker leaving the club.
The Dons boss has informed Wright of his conversation with Rangers manager Gerrard.
Aberdeen have to pay the Gers £350,000 in the summer for Ross McCrorie, who will pen a three-year permanent deal then.
McCrorie is currently on loan with the payment of the fee delayed due to the financial impact of the Covid-19 crisis.
Should Rangers move to sign Wright this month, that could potentially come into play.
A development fee could be due if Wright exits in the summer when his contract expires.
However, McInnes admits the best-case scenario for a player he is resigned to losing is to receive a transfer fee.
He said: "In an ideal world, you'll get a good offer for him from wherever, whether it's Rangers or anyone else, and we move on and we get something in return for all our work with Scott.
"He's been with the club since he was eight and that would be the best-case scenario for everyone.
"It's the same with any of your players, particularly when you've got a player who is out of contract at the end of the season; it makes sense if we can try and get a good offer for him.
"We'll look at that, but at the same time he's not a squad player, he's a key player who's been prominent in the team this season.
"It has to be a good offer for us, it has to be an offer that suits us.
"If we don't get a good offer, then he remains part of the team to try and achieve what we want to achieve."
Loss of 'key player' Wright in January could lead to players coming in
Attacker Wright missed the majority of last season having undergone cruciate ligament surgery in September 2019.
He was set to return to action in March 2020 but that was derailed by the Covid-19 outbreak.
McInnes has confirmed Rangers are not the only club interested in Wright.
He said: "I think there may be clubs interested in a pre-contract in the summer.
"But, as far as I know, Rangers are the only club that may be prepared to do something in January at the minute.
"They are the only club that has come forward to us."
McInnes recently confirmed there would be no signings arriving at Pittodrie during the January transfer window.
However, that situation could yet change if Wright exits this month for a fee.
McInnes said: "I said last week there won't be players coming in.
"If someone moves – whether that's Scott or someone else – that might change things.
"Scott is still here just now and I have to prepare a team for Livingston with that in mind.
"But if someone leaves, that might change things."
McInnes insists Wright's decision to look elsewhere is not about finances.
He said: "We're disappointed we didn't find a solution with Scott. We knew it wasn't about the money. When we made our offer in October, we never really got anything back in terms of 'the money wasn't right'.
"If they had come back and said it needed to be 'this' for us to consider signing, then it's over to us to try and reach agreement.
"I know he said he'd left it open, but the reality is, we didn't think Scott was going to be an Aberdeen player next season, he was looking at something else."
Wright started the 2-1 loss to Rangers on Sunday, his first start in two months following double hernia surgery.
While he remains at Pittodrie, McInnes will continue to utilise the attacker.
He said: "He's a good player, he's developing well and he's been a big part of some of our better performances this season.
"I think it would be foolish of us to ignore that while we are still paying his wages and while we still have him here.
"He's indicated that he wants to move on and wherever he ends up it remains to be seen.
"But I've got to be mindful that he's a starter in my team and a key player in my team and he's playing well. I can't ignore that.
"I have got well used to the fact that players come to the end of their contracts and that they move on."
IN NUMBERS: What are Aberdeen losing if Scott Wright leaves Pittodrie?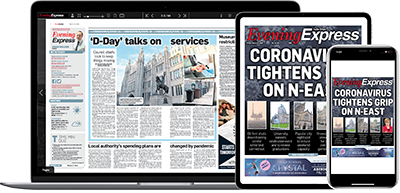 Help support quality local journalism … become a digital subscriber to the Evening Express
For as little as £5.99 a month you can access all of our content, including Premium articles.
Subscribe