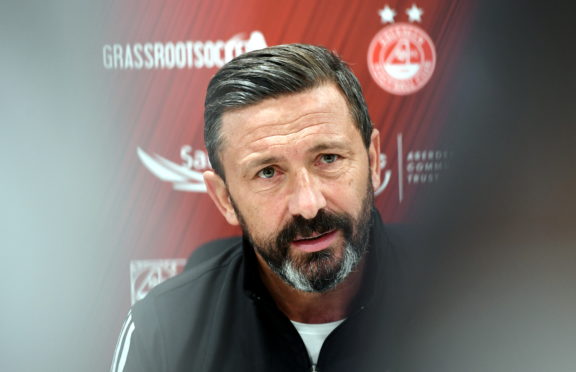 Aberdeen boss Derek McInnes is confident his squad will be ready for the targeted Premiership restart in August.
Scottish football has been in cold storage for 10 weeks since the game shut down on March 13.
Aberdeen have not played a game since a 3-1 defeat of Hibernian on March 7 and the squad have not trained together for months.
Scottish football chiefs have received the green light to resume training on June 11, but even that will be with heavy restrictions.
The Dons squad have been on a reduced closed-season programme for the last few weeks as McInnes did not want to risk burnout with intense training but no games at the end of it.
McInnes is relishing the prospect of getting back on the training field later this month, even if it is in a limited capacity.
He said: "We are all excited to get back in.
"It won't be training as we know it for a period of time as there will still have to be a huge emphasis on social distancing when we go back.
"I think it will be very restricted in terms of numbers.
"It will probably be a maximum of eight players on two pitches.
"That will be a hurdle to overcome with the practicalities, but at least we are talking about it and starting to think about training sessions again and working with our players.
"Hopefully we get through that phase one period and then into phase two which would be working in smaller groups.
"If we go along hand-in-hand with how the government see it outside of football then hopefully phase three will be all-in game-related practice with contact and things starting to be a bit more familiar to how we normally train.
"We have actually furloughed the majority of our players until June 10.
"They have been on a close-season programme for the past couple of weeks.
"We will give them a return to training programme from June 11 for a couple of days and then we will start getting them back in.
"It will probably be three groups of eight who come back in and that way some of the development lads can work with the first-team players.
"It will probably mean repeating the session three times per day."
SFA chief executive Ian Maxwell and SPFL chief executive Neil Doncaster presented the joint response group's plans to return from the Covid-19 shutdown.
The detailed proposals were given to Health and Sports Minister Joe FitzPatrick and national clinical director Jason Leitch.
The Premiership season was called by the SPFL board earlier this month with eight rounds of fixtures remaining.
McInnes said: "Until told any different we will work towards that first week in August start.
"A lot of things have got to be in place for that to be the case – obviously medically and how the government decide they are lifting lockdown and how that plays out will have a big part in that.
"I am hoping the necessary steps have been made and necessary conversations made to allow the broadcasters to be happy with that start as well."
The August target was drawn up to meet the terms of the new £125 million five-year broadcasting contract with Sky Sports.
McInnes reckons players can get fully fit for an August resumption, but only if they return to training by mid-June to allow six weeks of pre-season training under restricted conditions.
Under the joint response group plan players and officials would be tested twice a week for symptoms of Covid-19.
Testing protocols are expected to cost each club between £3,000 to £5,000 per week.
McInnes added: "We will train in small numbers and will have a better chance to speak to players for a long time having not seen them in the flesh.
"It will be good to actually get them back and deliver some practices for them to get them more in tune with the ball again and get themselves moving."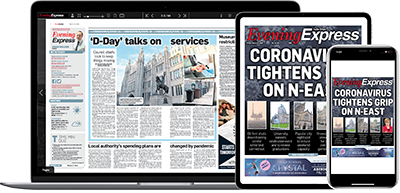 Help support quality local journalism … become a digital subscriber to the Evening Express
For as little as £5.99 a month you can access all of our content, including Premium articles.
Subscribe