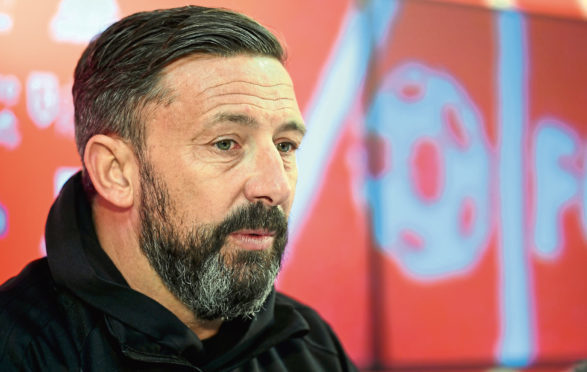 Boss Derek McInnes today hit out at the scheduling of Aberdeen's League Cup semi-final, insisting the Red Army have not been considered.
The Dons will face Rangers at Hampden at noon on Sunday October 28.
McInnes understands the Red Army's frustrations with many Dons supporters' groups hitting out at the timing of the last four tie.
In a controversial decision both semi-finals will be played at the national stadium on the same day, with Celtic facing Hearts at 7.45pm.
McInnes insists that early noon kick-off is "really unfair" on Dons supporters.
He said: "It's a special day and we want as many fans there as possible despite the authorities making it so difficult. I totally understand the fans' frustration.
"We get that television schedules dictate a lot of this but we did feel, certainly in this case, there were other alternatives worth investigating closer.
"There's not a perfect scenario for the semi-finals but again the fans are not considered.
"The club made a statement and I totally agree with it.
"The semi-final is a great game when it comes round but there has to be a bit more understanding and sympathy for supporters to get to a 12 o'clock kick-off.
"On the football side of it we are just told when we will play and where and we will be totally focused on that.
"But we still want as many of the supporters to be able to get to the game and see the game."
It emerged yesterday that the SPFL are contractually obliged to play both semi-finals at Hampden.
Secretary Iain Blair said: "We've been working hard with Police Scotland and Hampden Park on contingency planning for exactly this scenario and, together, we examined every possible permutation.
"The crowded fixture calendar means that this is the best and most practical solution as any alternative had the knock-on effect of causing major fixture congestion, not only for Celtic and Rangers, but for several other SPFL clubs.
"We met with representatives of all four clubs and explained that this was the only feasible outcome," he went on. "The fact that both Celtic and Rangers are in Europe, and will hopefully be playing in the Europa League after the New Year, is obviously good news for Scottish football.
"But it does mean that our capacity for rescheduling games is significantly curtailed.
"We can confirm that Police Scotland have advised that the Aberdeen versus Rangers game should be played first."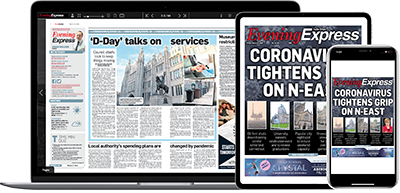 Help support quality local journalism … become a digital subscriber to the Evening Express
For as little as £5.99 a month you can access all of our content, including Premium articles.
Subscribe