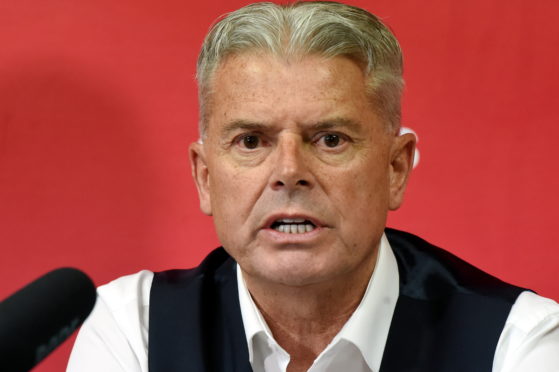 Aberdeen FC have released a fresh statement asking the Scottish Government to come up with a "clear plan" for the reintroduction of fans to football grounds.
Chairman Dave Cormack last night revealed the club had asked for permission to stage another fan test event – with 1,000 supporters – during the Premiership game against Celtic this weekend, which was rejected by the Scottish Government.
The Dons previously welcomed 300 fans for the game against Kilmarnock on September 12, with a second test event for the Motherwell game a week later cancelled after the tightening of coronavirus restrictions across Scotland.
This afternoon, the Dons renewed their calls for a clear pathway towards fans returning to grounds.
A statement said: "Aberdeen Football Club is today urging the Scottish Government, through the footballing authorities for a clear plan on the return of fans to Pittodrie.
"The club asked the SPFL last week to resume test events with larger numbers, commencing with the match against Celtic on 25th of October. The Scottish Government's response was that they are not actively considering pilot events at the moment given the national outlook and current restrictions, however, they hope to move quickly at the appropriate point.
"AFC chairman Dave Cormack wants to see the Scottish Government, the footballing authorities and clubs working collaboratively and constructively on a plan to get fans back safely, sooner rather than later."
Cormack, who pointed to "discrepancies" in what is and isn't permitted currently under coronavirus rules, said: "We're only asking for a timeline towards resuming test events – we're not seeking anything that would not comply with the current restrictions or take account of the current Covid situation. Our first test represented only 1.5% of the stadium capacity and all we are asking is to increase that to 10%."
"At the outset of the pandemic Professor Jason Leitch told a meeting of all premiership clubs that having fans in stadiums outdoors, in the fresh air, was much more palatable than indoor events.
"It's therefore with growing frustration that we are forced to sit back and watch the discrepancies which allow passengers on full flights with no social distancing, people participating in indoor activities, such as going to the cinema, or the new restrictions on alcohol in licensed premises which are inadvertently pushing people into unregulated and unauthorised gatherings in homes.
"Meanwhile, watching football outdoors, in a regulated environment, on a game-by-game test basis, is in limbo after only two successful tests.
"Since running our test event back in September which demonstrated that, with our rigorous protocols and procedures in place, we could safely accommodate significantly larger crowds, we've heard nothing concrete about steps towards getting fans safely back to football.
"With no visibility or certainty around the return of even partial crowds we, like other clubs, are facing major financial and operational challenges. Indeed, the consequences for our club and for Scottish football are dire.
"Whilst we fully accept that public health is the priority, compared to other less regulated choices, football has clearly demonstrated that we can welcome back outdoor partial crowds in a safe and highly regulated manner."
Aberdeen revealed they have been backed in their bid to get fans back to Pittodrie by Aberdeen City Council, with the co-leaders of the local authority both adding their voices to the statement. Cormack revealed the Reds want to run a series of test events, where fans would increase in numbers by 500 each time.
Cormack added: "The council, which recognises the economic contribution of the club and its impact on jobs and wellbeing, is fully supportive of a game-by-game test approach to getting fans back into the city centre and Pittodrie.
"They are confident in our approach to the safety of our fans in getting to, from and into the stadium. They are also cognisant of the fact that the longer this goes on, the worse it will be for the club and everyone who relies on it, including the AFC Community Trust whose educational activities are also jeopardised by our current inability to generate revenues."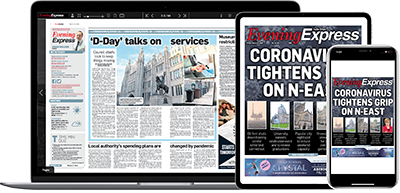 Help support quality local journalism … become a digital subscriber to the Evening Express
For as little as £5.99 a month you can access all of our content, including Premium articles.
Subscribe