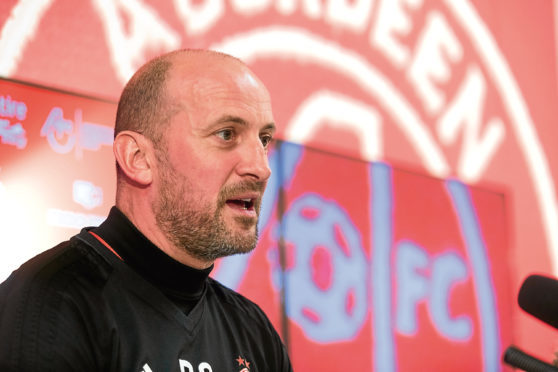 Dons Under-20s boss Paul Sheerin has urged his young stars to grasp their chance to become heroes.
Aberdeen face Hibs at Hampden tonight in the final of the Scottish Youth Cup.
It has been 17 years since a team from Pittodrie last won the Youth Cup and no Reds side have reached the final since 2003.
While this is the biggest game of his players' fledgling careers, Sheerin wants them to grab their chance at glory.
He said: "We want them to grasp their chance.
"We came in on Monday and our training was a wee bit frantic and a wee bit nervy looking. So myself and the staff had a conversation with them telling them to enjoy it because it's been 15 years since any other group have made it.
"It would be a shame come tonight if they were to regret the whole week and not enjoy it.
"They've got an opportunity to express themselves in the best way they can.
"If they do that and give what they can and can't quite get over the line then so be it. "But as long as they have no regrets going forward."
If they are to progress to Derek McInnes' first team, Sheerin believes it is important his players develop a winning mentality.
He added: "I think it's important, we want to develop players and once we get to this stage you want them to not be in the habit of just accepting they've got to a final – because that's not enough.
"To get that mentality at an early stage is crucial and I think the good players will recognise that and we'll benefit as a club in the long term because of that.
"There's heaps of talent, but talent isn't everything unfortunately. "They need the mental strength to go with that talent and get them over that final hurdle to say 'yes I'm ready for the first team'.
"This will be a really good test for them in front of a bigger crowd than they're normally used to. Yes, it won't be huge, but it will be something a lot of them aren't used to.
"It will be an enviroment in terms of stadia they're not used to and it will be good to see how far some of them have come."
Sheerin knows tonight's game is a good opportunity for his players to impress McInnes, and he also believes it's a good chance for them to impress the Red Army. At least six supporters buses are headed for Hampden and more fans are travelling to Glasgow under their own steam.
Sheerin said: "We've got supporters buses going down making the effort to see them, which is brilliant. The interest that has been generated is really good and hopefully we can put on a show for them. "It's a chance to go and perform on that stage and make supporters stand up and take notice because it's surprising what quick word of mouth is generated. "It's an opportunity for people who normally don't see them to see what they're about.
"The manager and all the staff will be there to see how they do and if they can handle it the manager will take that on board – which he does with every 20s game, him or Tony Docherty are always there.
"But this is a different game and a different environment so he'll find out more about the young players."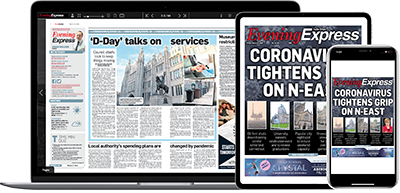 Help support quality local journalism … become a digital subscriber to the Evening Express
For as little as £5.99 a month you can access all of our content, including Premium articles.
Subscribe