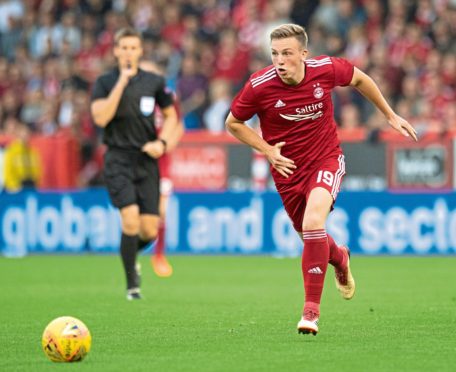 It rumbled on for months yet Dons boss Derek McInnes revealed he has never discussed with the player the tribunal needed to set a training compensation fee for Lewis Ferguson.
An SPFL tribunal met at Hampden on Monday to decide the compensation the Dons must pay Hamilton Accies for the 18-year-old midfielder.
It is understood the compensation is around £250,000 plus add-ons for the teenager.
Ferguson signed a pre-contract agreement last season and moved to Aberdeen in the summer.
The Dons initially offered £100,000 but Hamilton wanted £900,000. That figure ramped up to £1.25 million following Ferguson's impressive start to his career, having started all five games so far this season.
With the teams unable to reach a compromise, an SPFL tribunal was called for arbitration.
McInnes insists he is happy with the figure because Aberdeen did their homework on the formula for training compensation and had a guide of what they would have to pay.
However, as this whole saga rumbled on McInnes never brought it up with Ferguson because he insisted it was a matter for the clubs – and he did not want to sideline the teenager from his football.
It was a stance that clearly worked as the teen has cemented a first-team start and scored a sensational over-head kick in the 3-1 extra-time loss to English Premier League Burnley in the Europa League at Turf Moor.
McInnes said: "I have never even mentioned it to Lewis.
"We still haven't spoken about it (compensation tribunal).
"The important thing for Lewis was just getting to Aberdeen and getting himself into the team. That is the way it should be.
"Leave it between the clubs to try to sort it out and it obviously had to go to the tribunal to get it sorted."
Aberdeen's football operations manager Steven Gunn put forward the club's case at the tribunal.
After seven hours of hearing from both sides, and the tribunal's deliberation, the fee was arrived at for Aberdeen to pay.
McInnes insists the Pittodrie club did not sign the teen star blind and knew the ball-park figure they would likely have to pay Hamilton in compensation.
McInnes said: "I feel we got a fair hearing.
"We are delighted with the Lewis Ferguson tribunal. We did our calculations and predictions, which was why we were happy to commit to signing Lewis.
"Thankfully we have a conclusion now."
It was confirmed in mid-June that an SPFL tribunal would sit to determine the training compensation Aberdeen would have to pay. McInnes is frustrated it was allowed to drag on so long.
"In an ideal world that hearing should have been weeks ago," said McInnes. "Thankfully we can now draw a line under it and let Lewis get on with it."
Ferguson made his first-team debut for Hamilton in a 2-0 Scottish Cup loss to Motherwell in January this year.
He went on to make 14 first-team appearances for the New Douglas Park side.
The financial award the Dons must pay for Ferguson, who had been at Hamilton's Youth Academy since the age of 14, and how that fee had been reached has not been disclosed by the SPFL and the clubs have been told to keep all confidential.
In the aftermath of the Ferguson tribunal Hamilton called for compensation guidelines to be made public.
Hamilton insist details of the compensation fee should be made public so other clubs know what compensation to expect for producing young players.
The last SPFL compensation tribunal was in December 2014 when Dundee United were ordered to pay Rangers £204,000 for Charlie Telfer.
McInnes is confident the Dons have a star in the making.
He said: "Lewis is only 18 years old but he has come in and really cemented his place in the team.
"He has not settled for just coming up here and getting his foot in the door and just being a squad player."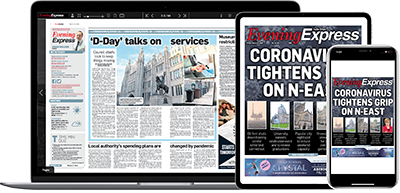 Help support quality local journalism … become a digital subscriber to the Evening Express
For as little as £5.99 a month you can access all of our content, including Premium articles.
Subscribe