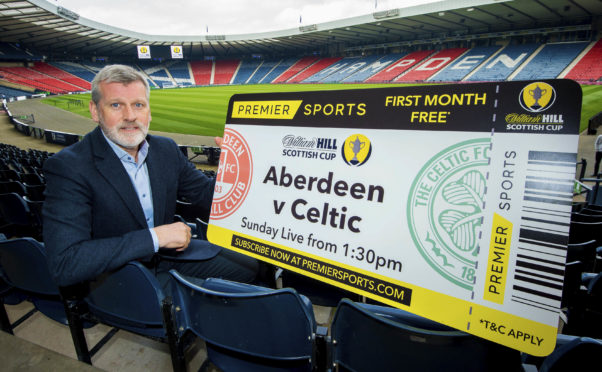 Gothenburg Great Eric Black says you can "definitely" draw parallels between Aberdeen's golden generation and the current crop of Dons youngsters.
Striker Black, who broke into the Reds first team during season 1981/82, won the Scottish Cup in each of his first three seasons under Alex Ferguson.
In the team alongside him were fellow youngsters Neil Simpson, Neale Cooper and John Hewitt, who would all go on to win the European Cup Winners' Cup against Real Madrid in 1983.
Black – who scored the opener on the Dons' most famous night – says the seeds of success were sown early.
And he thinks if Aberdeen – featuring young talent like Connor McLennan, Lewis Ferguson, Sam Cosgrove, Dean Campbell, Max Lowe and Scott McKenna – can beat Celtic on Sunday to set up a Scottish Cup final against Hearts or Inverness, they'll lay the foundation for silver-laden careers.
Black said: "I was at an event a couple of years ago with Aberdeen and somebody came out with a stat I'd won something every 19 games.
"I thought you had pre-season, won a couple of trophies with the boys and went on holiday. Then it started again.
"That's what I was used to – winning. I thought it was the norm.
"There's that element of it.
"It wasn't the norm when I left."
Confirming the often-stated belief "winning breeds winning", he added: "Winning something and wanting to feel it again – there's nothing better than a cup final.
"I was fortunate enough to play in a few. There's the build-up to it, the excitement, the crowd, the press.
"To have done it, experienced it and have a winner's medal in your cabinet, it's a fantastic thing.
"It lifts your confidence and persona a little bit."
Retired Black, 55, who left Pittodrie for French side Metz in 1986, before a coaching career with Motherwell, Coventry, Sunderland and Aston Villa, among others, subscribes to the belief young players can be fearless on the big stage.
He said: "You can definitely make a comparison with the younger players (to the golden generation).
"That can be a benefit whether it's naivety, energy and a lack of fear or knowledge of the game, because you haven't played 200 games.
"The way we'll be able to judge a lot of the young Aberdeen players (on Sunday) will be the absence of (suspended captain Graeme) Shinnie, which I think is a big loss to Aberdeen.
"The young players maybe won't feel it as much as the manager and the fans.
"They'll think 'it's a semi-final at Hampden and I'm going to go and perform'.
"That youngness and naivety can be real bonuses."
Black thinks the Reds will still need old heads like Joe Lewis and Andy Considine to guide them during the game at Hampden – revealing the way Willie Miller, Alex McLeish and Doug Rougvie helped him.
He said: "We had Willie, Alex and Dougie Rougvie, who had been and done it.
"They could smell danger and parts of the game where we needed to adjust things."
Black played a huge part in Aberdeen's only Scottish Cup semi-final win over Celtic – a 1-0 victory in 1983 – setting up Peter Weir's goal.
He thinks – after three wins over Rangers in Glasgow this season and 0-0 draw with Celtic – Derek McInnes' team are closing in on the mentality of Ferguson's side.
Black, who thinks the Dons have an edge going into the semi as a result, said: "It's a psychological thing – credit to the players and management team. We certainly experienced that years ago.
"Overcoming the Old Firm in Glasgow is the key to it.
"Initially you think, 'we can compete'. We got to the next level where you expected to win.
"But Aberdeen were expecting to compete and thinking 'well, if we can only get a draw, it's not a bad result'.
"They're past that now – they know they can win in Glasgow.
"That's a massive boost and also adds a bit of doubt for Celtic and Rangers."
There is a sense Aberdeen, despite being convinced they can beat Rangers on their own patch, are yet to develop the same feeling against the Celts – who beat McInnes' team 1-0 in the Betfred Cup final in December.
Black says a win this weekend would go a long way to building belief in the Reds ranks.
He said: "The results dictate that, but even in the last game in the league they could've won.
"They're still playing against players who've won trophies for the past five or six years. I'm not underestimating that in any shape or form. But there's been a little twist because of the recent results in Glasgow and a transition period for Celtic."
In Black's eyes, Aberdeen would be odds-on to lift the trophy should they knock out Neil Lennon's Hoops.
He thinks following up the League Cup triumph in 2014 with an almost totally different group of players would add an impressive new dimension to gaffer McInnes' CV.
Black said: "They'd take 1-0. If they have 1% of possession, but score, it wouldn't bother them.
"In semi-finals, you just have to win the game. There's no second prize.
"No disrespect to Hearts or Inverness, but Aberdeen would then become favourites to lift the cup.
"On a lot of levels it could be massive.
"To win a trophy once is really hard, but if you can do it again with different players, a different team, that really lifts the manager's profile enormously."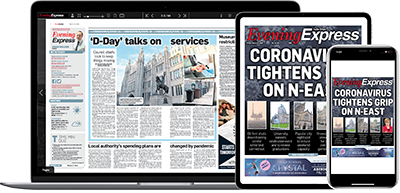 Help support quality local journalism … become a digital subscriber to the Evening Express
For as little as £5.99 a month you can access all of our content, including Premium articles.
Subscribe