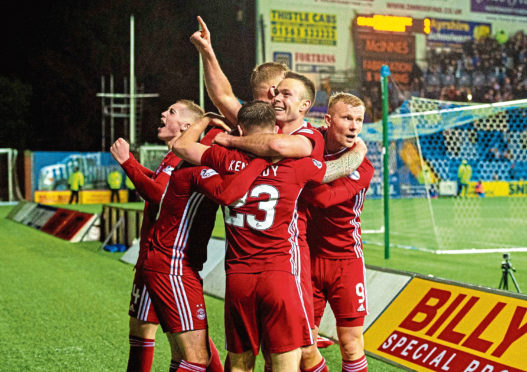 Aberdeen supporters have moved to help the club during the football shutdown and Andy Considine has vowed to repay this when the coronavirus crisis is over.
Pittodrie chairman Dave Cormack recently confirmed Aberdeen were facing a £5 million black hole after football was suspended due to Covid-19.
There have been no fixtures since March 13 and Cormack warned if the shutdown was to continue until July, the Dons would lose £5m as outgoings are £1.2m per month with no income.
Cormack issued a stark warning no club could survive six to nine months under those conditions.
The Dons board are set to unveil a battle plan of how to navigate the coronavirus pandemic to safeguard the club's future. However, Cormack also urged supporters to help by buying season tickets and signing up to the AberDNA fan funding scheme.
Considine said: "The chairman has said these are trying financial times with there being no football, but the fans are really doing their bit buying season tickets and AberDNA.
"It has been great to see and I know I speak for all the players and staff by saying we really appreciate it.
"When we eventually do get back to playing football, we will do everything on the park to repay the fans for the faith they have shown in us and the club."
In response to the coronavirus outbreak, Aberdeen launched the #StillStandingFree campaign, where the club and the AFC Community Trust help vulnerable people within the community.
Considine and fellow players have been actively involved in phoning supporters who are self isolating.
The Northern Goal panel agreed Aberdeen's approach to the coronavirus shutdown has been the right one:
He said: "There are quite a few of us, players, staff and former players, who are involved in calling the fans. It is more fans who are over 70 just to check up on them, to see how they are and if the club can help them out in any way with everything that is going on.
"I have made a few phone calls and I have had a great response from every single one, which has been brilliant! Everyone I have spoken to was well, but just a bit bored staring at four walls and I think they appreciated the call.
"It is important you keep in touch with people who are maybe going to be more impacted in these circumstances and we all know the importance of looking after our own.
"We haven't experienced anything like this before."
With football, training and coaching suspended due to the pandemic, the Dons have been using their resources to help the vulnerable and isolated.
Aberdeen are also working in partnership with Community Food Initiatives North East (CFINE), making food deliveries.
Considine said: "I think the fans were a bit surprised when they picked up the phone and I said who I was.
"They were more than welcoming and I had good chats with them all.
"The feedback from the fans has been good with the way I had been playing.
"I have chipped in with a few important goals, so I know that helps and hopefully that will put a few smiles on fans' faces."
New chairman Cormack was typically transparent and honest in his recent assessment of the damage the coronavirus pandemic could reap on both Aberdeen and the Scottish game.
Football at all levels has been shut down indefinitely.
Considine, who is very aware of the chief's drive to engage with the Dons support, said: "We know how important the fans are buying their season tickets, AberDNA and merchandise.
"I feel Dave (Cormack) had made a massive difference with some of the moves he had made.
"Since Dave has come in he is a lot more active on social media.
"He has made it clear he wants us to be more engaging with the fans. So making a phone call I know will mean an awful lot to that particular fan.
"It is not just one-way because there were times where I have come off the phone feeling good myself and I get something back from the fans as well.
"It really is a two-way street."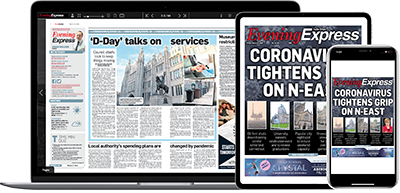 Help support quality local journalism … become a digital subscriber to the Evening Express
For as little as £5.99 a month you can access all of our content, including Premium articles.
Subscribe