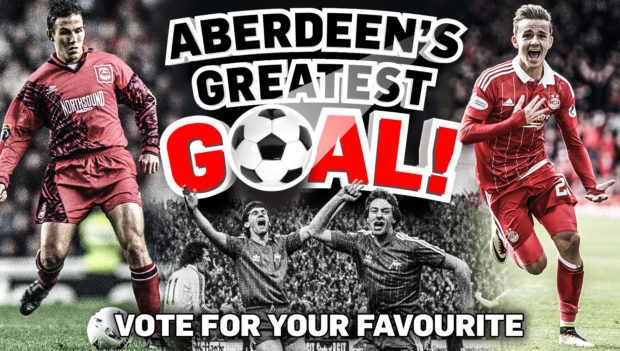 It's the conversation you could have with your pals all day – what is the best Dons goal you've seen?
Some of you will think it's James Maddison's unsaveably perfect free-kick against Rangers in 2016, others Eoin Jess' run from halfway and incredible Ibrox howitzer in 1998 or maybe Neil Simpson's mazy run to score in the rout of Waterschei in 1983.
Over the coming weeks, we've decided to try to settle the argument once and for all by crowning Aberdeen's Greatest Goal via a reader vote.
To be clear, features we'll run on the contenders for Aberdeen's Greatest Goal, followed by a closing poll to determine the winner, won't necessarily focus on goals of significance which have secured silverware or qualification, like John Hewitt's header in Gothenburg or Darren Mackie's finish in Dnipro.
What we are talking about is goals of technical brilliance, made either individually or as a team, some of which could be meaningless in terms of competitions and silverware.
Today's contender for the best Dons goal ever scored:
6. Hicham Zerouali, Aberdeen 5 – Kilmarnock 1, SPL (14/05/2000)
Aberdeen's Moroccan magician Zerouali only seemed to score great goals. Among his 13 Reds counters were several peaches, including a cracker which smashed off the bar and in against Kilmarnock in 2001.
However, it's another "Zero" strike against Killie we think is most deserving of a place among our Aberdeen's Greatest Goal contenders – a volley which came two seasons before in May 2000.
Zerouali chased the ball – headed behind the visiting defence by Derek Young – to the right of the box. When he reached it, he hit a looping volley back across and over current Aberdeen goalkeeping coach Gordon Marshall into the far corner.
It's a finish you can watch over and over (as we have), and still not quite understand the physics. At that angle, it's impressive he even gets a good connection, let alone getting it over Marshall and back down again while hitting the ball so hard.
The goal is the final one in this quintessential compilation of the late, great Zero's Dons strikes:
Is this Aberdeen's Greatest Goal?
Keep an eye out in the next few weeks for the other contenders and for the poll which will determine the winner. If you think any Aberdeen goals should be under consideration, get in touch via Evening Express Sport on Twitter or Facebook, or email ee.sport@ajl.co.uk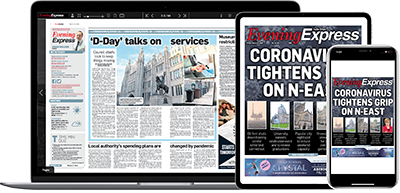 Help support quality local journalism … become a digital subscriber to the Evening Express
For as little as £5.99 a month you can access all of our content, including Premium articles.
Subscribe