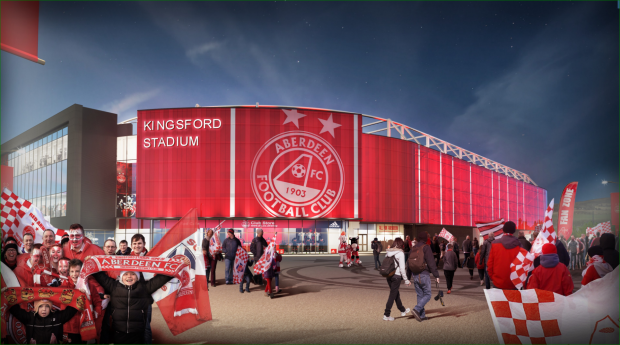 A second hearing for Aberdeen FC's new stadium at Kingsford is set to be held in January.
It has emerged a fresh consultation is to be held on the proposals for a new £50 million stadium, after new information and documents were submitted by the football club.
The Dons face a race against time to deliver the new 20,000 seat arena in time for the 2020/21 season.
Earlier this month chairman of the club Stewart Milne said they were hopeful the application could be determined by councillors in December and if approved work could start early next year.
The fresh consultation will involve the renotification of neighbours, re-advertising the application, consulting the relevant external bodies and council services, all of which will occur during the middle of next week.
The closing date for written representations to be submitted to the council is Tuesday, December 12.
Due to the consultation on the new information, a further pre-determination hearing will be held, the purpose of which will be to focus on the new information provided by the club.
The date for the hearing has been provisionally agreed for January 17 2018.