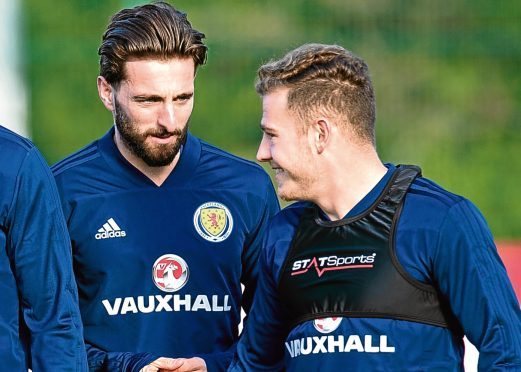 Ryan Fraser reckons Aberdeen will keep getting better if Derek McInnes stays on as manager.
The Dons boss has been installed as the favourite to replace Pedro Caixinha as Rangers manager following the sacking of the Portuguese 10 days ago.
Former Red Fraser, who left Pittodrie in January 2013 for Bournemouth, has been impressed with how the club has been transformed under McInnes.
The winger believes if McInnes stays put the Dons will continue on their upward trajectory.
He said: "When I was there we weren't great, I'm not going to lie. We didn't have the squad and now the pitch is so much better than when I was at the club and the facilities, not so much training, but indoors they have had a right go.
"When Craig Brown and Archie Knox were there I don't think they got that support. Now it's all changed, they've given it a right go, they've got the players, they pay more money and you get better players because of that.
"They've brought in players from England and home-grown players as well.
"They won the League Cup and I did think they would win a couple more finals than they have. "I don't know what's happening with Derek McInnes, I've been asking people but they won't tell me. "He's got the Eddie Howe touch and has been doing well, we'll see what happens. "I don't know if he's going to go to Rangers, it will be interesting.
"I don't want him to go, you wonder who is going to come in. "Names would be thrown about for fun, but if he stays they will keep going up."
He may be performing in the English Premier League against the likes of Sergio Aguero, Harry Kane and Eden Hazard, but Fraser still keeps up with his home-town team.
When asked if he still followed the Dons, the 23-year-old added: "Of course I do. They're the first team I look for because they are my home team."
It will be five years in January since Fraser traded the North-east for the south coast of England.
During that time Bournemouth have risen from League One to the Premier League under manager Eddie Howe.
When he left, Fraser was criticised in some quarters for leaving Aberdeen too early in his career.
However, he believes his decision has been vindicated.
He said: "There was never a bad taste in my mouth leaving Aberdeen.
"There were certain situations that happened that no-one will know – only me and the club know about those situations. "People say I was money-grabbing, but it was nothing to do with that.
"I just felt like it was the right time. I did get messed about a bit and it was all up in the air.
"Eddie phoned me and I had done my research. I wasn't just thinking I would go on an unbeaten run of 15 games.
"I knew he was going to be the next big thing and I don't care about money, as long as he improves me as a player, everything else will come."
Fraser believes Howe has improved him hugely as a player and also thinks in the next few years his boss will end up in one of the biggest jobs in English football.
He said: "He has improved me and if you look at him he will be England manager soon, Manchester United, anywhere he wants to go and he'll be there soon. "He's 39, he's got so long to go in the game and he's already one of the best coaches I've ever seen."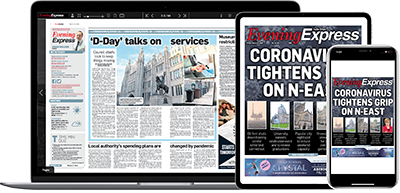 Help support quality local journalism … become a digital subscriber to the Evening Express
For as little as £5.99 a month you can access all of our content, including Premium articles.
Subscribe