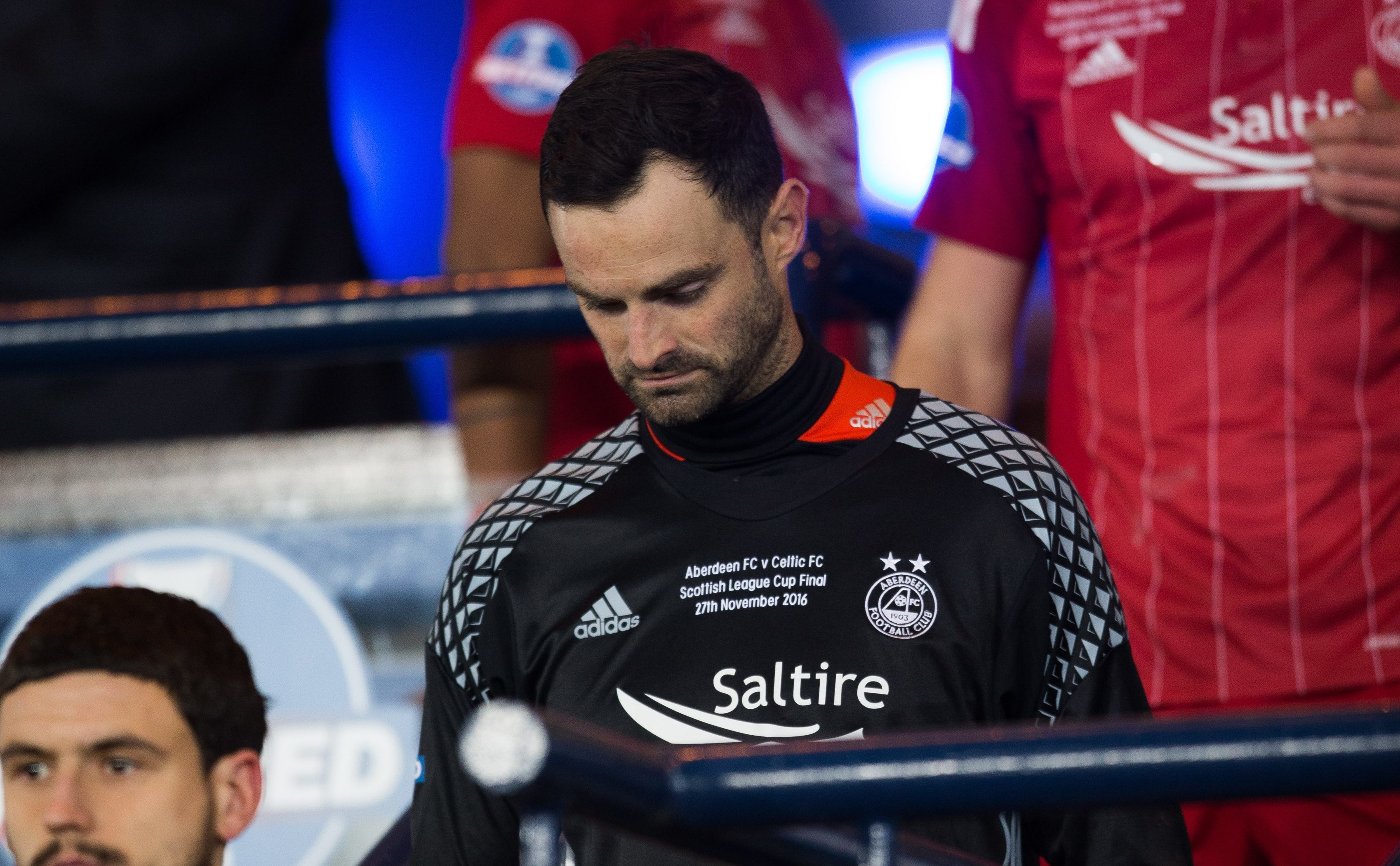 Dons keeper Joe Lewis today insisted harsh lessons will be learned from the League Cup final heartache.
Aberdeen's poor performance was brutally punished by Celtic in a 3-0 defeat at Hampden.
But after the inevitable post-mortem into the final, focus shifts to Rangers at Ibrox on Saturday.
Lewis reckons the Reds were not aggressive enough at Hampden and showed the Premiership leaders too much respect.
Painful mistakes, Lewis insisted, must and will be rectified when returning to Glasgow to face the Gers.
"Lessons need to be learned and I am sure they will be," he said.
"That wasn't a performance we are at all proud of as we are a better team than we showed in the final.
"We played against a good team in Celtic and probably gave them too much respect in the first half. And we paid the price for that.
"If we had been more aggressive and positive in the first half it could have been a different game.
"But unfortunately that wasn't the case.
"Now we need to show our character at Ibrox and show we can react from a disappointment like this.
"It is a great opportunity for us to prove that."
Aberdeen's league inactivity at the weekend due to the final allowed Rangers to leap-frog above them into second spot in the table.
That intensified the pressure on the first visit to Ibrox since 2012, although Hearts have since claimed second after their own 2-0 win over the Gers. Victory in Govan could reclaim second place for the Dons, with two games in hand. Defeat would extend Rangers' advantage over the Reds to five points.
Lewis said: "Losing the final was a massive disappointment but we have to put that to bed.
"We have to make sure we are positive in training.
"It is important we pick ourselves up, dust ourselves down and get on with things.
"Rangers is a huge game and we need to be right at it at Ibrox."
Aberdeen have sold out their ticket allocation for Saturday's clash at Ibrox.
It will be a further demonstration of fan power less than a week after 22,000 travelled to Hampden.
Lewis said: "I would like to thank our fans for their great support.
"Unfortunately we weren't able to give them something to shout about in the final."
Regrets … Lewis has a few, after the Dons failed to lay a glove on Celtic in front of the travelling fans.
At no point at Hampden did the Reds look like overturning the 5-1 odds to emulate the 2014 cup win.
That will only fuel summer signing Lewis' determination to secure a rapid return to the national stadium and put things right, by lifting silverware
"There is a lot of disappointment and probably a bit of regret at the way we were in the first half," he added.
"Everyone in the dressing room was so disappointed and we want another crack at this.
"It has made me even hungrier for more finals.
"However, we have to earn the right do to that at the end of this season in the Scottish Cup and next season as well."
Former England squad keeper Lewis, signed from Cardiff on a two-year deal in the summer, had little chance with Celtic's three strikes.
He was left exposed for the goals from open play by a domino effect as the midfielders were posted missing in the build-up, leaving the back four wide open.
Celtic's third came from a Moussa Dembele penalty.
"We never gave ourselves a chance in the game," said the 29-year-old
"Celtic were given too much space and with quality players that's going to hurt you.
"For the opening goal we allowed Rogic on to his left foot a bit too easily and when you have a player of that quality, he is going to find the corner.
"When you play against good opposition they don't need too many chances and unfortunately put them away.
"When they got to 2-0 up it's a long way back."
Aberdeen rallied in the second half but it was too little, too late as the damage had been done by that flat opening 45 minutes.
Striker Jayden Stockley was waiting on the sidelines to come on for Anthony O'Connor in the first break of play.
Unfortunately for the Reds the first stoppage came when O'Connor conceded a second-half penalty. After Dembele converted, there was no way back.
Lewis insisted even then it was not about damage limitation as the Reds continued to fight.
Lewis said: "We had a chat at half-time and came out a lot more on the front foot as the next goal was vital.
"We did not allow them as much space in midfield as we had in the first half.
"That is not a criticism of the midfield, the problem was as a defensive unit we were not up high enough.
"Our starting positions needed to be better.
"We caused a few problems but did not work their keeper as often as we would have liked to.
"You need to take half chances to make the most of those spells.
"The manager was about to make a change as the penalty was given so that was a crucial couple of minutes.
"If we'd ridden that attack maybe things might have been different.
"However, it was an uphill battle after the first-half performance.
"It would have been easy for them attacking their fans, with their tails up, 3-0 up, to have scored more.
"But we did not throw in the towel."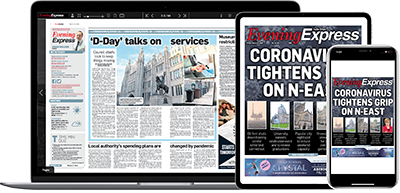 Help support quality local journalism … become a digital subscriber to the Evening Express
For as little as £5.99 a month you can access all of our content, including Premium articles.
Subscribe