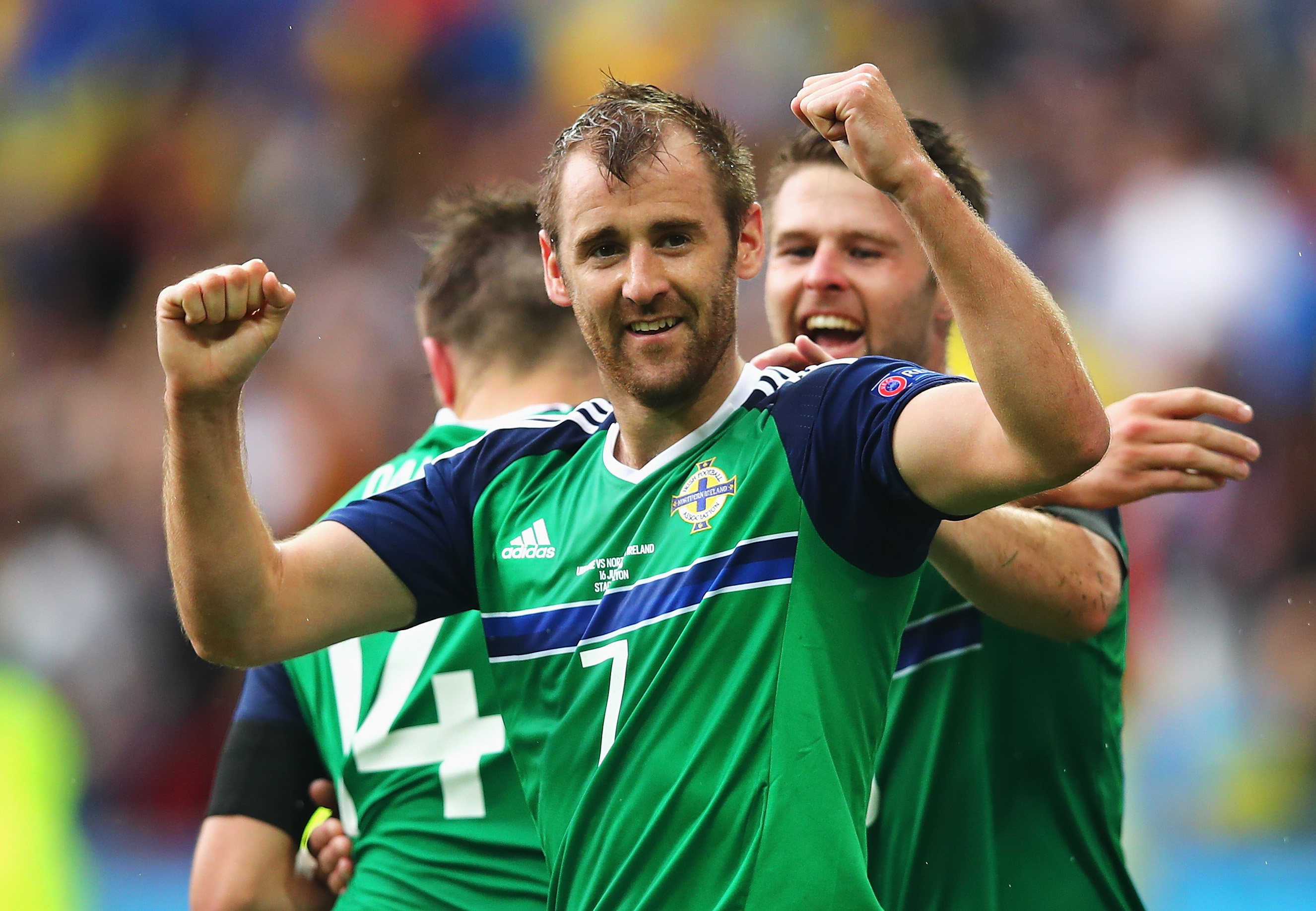 Jimmy Nicholl expects Derek McInnes to do everything possible to hang on to his Northern Ireland charge Niall McGinn.
The Dons signed fellow winger Jonny Hayes to a new deal last night, extending his Pittodrie stay.
And Nicholl believes the club will be keen to lock down former Celtic man McGinn in a similar manner.
FIFA rules mean the 29-year-old is now able to negotiate a pre-contract deal – something Nicholl is openly against.
Aberdeen have just months to sign up the attacker before he can become a free agent.
English clubs are reported to be interested in McGinn, as are Hearts, who have offered him a three-year deal.
Nicholl described McGinn as "vitally important" for both club and country and was on hand to see him win his 50th international cap.
He regularly watches the Dons for Northern Ireland and reports back to manager Michael O'Neill with updates.
Based on what he's seen, Nicholl believes McGinn has plenty of football in his body and could be a major asset for Aberdeen for years to come.
"These days, players can play until they're 35 or 36 so he's got another six years in him I'd say," Nicholl said.
"Where he's going to be, nobody knows but it's a situation that Derek would like to get resolved as soon as possible I'm sure.
"He has two outstanding wide men there that he must want to keep hold of."
He added: "If I watch Aberdeen to see Niall, I'll call Michael and tell him what I think about him.
"I don't have much to say when it comes to areas for improvement with Niall because most of it is very positive. He just doesn't have many bad games."
Jimmy Calderwood and Nicholl worked together at Pittodrie between 2004 and 2009, re-establishing the Dons at the top end of the league after years of toiling to avoid relegation.
McInnes has performed a similar job, transforming the side into one capable of challenging Celtic in recent years.
McGinn has been a vital part of that, initially as a forward before dropping back into a deeper, more creative role.
He provided 66 goals in 206 competitive appearances since arriving in 2012, as well as an abundance of assists.
Hayes has also been vital to that resurgence, with the two forming a tandem few Scottish defences can shut down.
It therefore comes as no surprise to Nicholl that other clubs have been sniffing around the Dons duo.
"If you're a player and Jonny Hayes and Niall McGinn are on top of their game, it must be great," he said.
"For full-backs and midfielders because you just think get the ball to Jonny and Niall.
"As a centre-forward, they know they can take people out the game and that something is going to happen.
"It must be a great feeling knowing you have top players like those two out there.
"When him and Hayes are on their game, they're a handful no doubt."
Nicholl joined the Northern Ireland set-up during their 10-match unbeaten run which secured their Euro 2016 spot.
McGinn earned his spot in history last summer by scoring the second goal in Northern Ireland's 2-0 win over Ukraine in Lyon.
As well as his impact on the pitch, Nicholl believes the Aberdeen winger is a role model with the camp.
"For Northern Ireland, he's vitally important as he has proved over the course of the campaign prior to the Euros," Nicholl said.
"The goals he scored when he came off the bench were particularly important. It's always difficult for a player to be left out of games.
"But for the young ones, Niall comes under the same category as Steven Davis, Jonny Evans and Gareth McAuley.
"They must look at him and think 'look at his attitude in training'. That's what I've seen from him and I really like that.
"He's not disheartened, he's not unhappy, it's just the way he is and he's very important whether he's starting or coming off the bench."
The biggest risk to the Dons' chances of retaining the 29-year-old is a pre-contract deal.
Nicholl doesn't like the arrangements, which allow players to negotiate moves six months before their contracts expire.
The former Manchester United man feels the agreements allow some players to secure their future while others have to battle for new deals.
"You can't tell me that doesn't affect the dressing room if things don't go well," he added. "I've seen it happen and there's nothing you can do.
"That's the one thing I don't like about modern day football to be honest."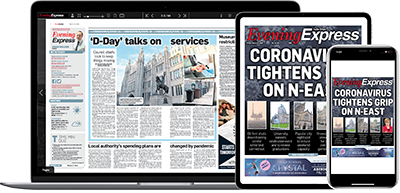 Help support quality local journalism … become a digital subscriber to the Evening Express
For as little as £5.99 a month you can access all of our content, including Premium articles.
Subscribe