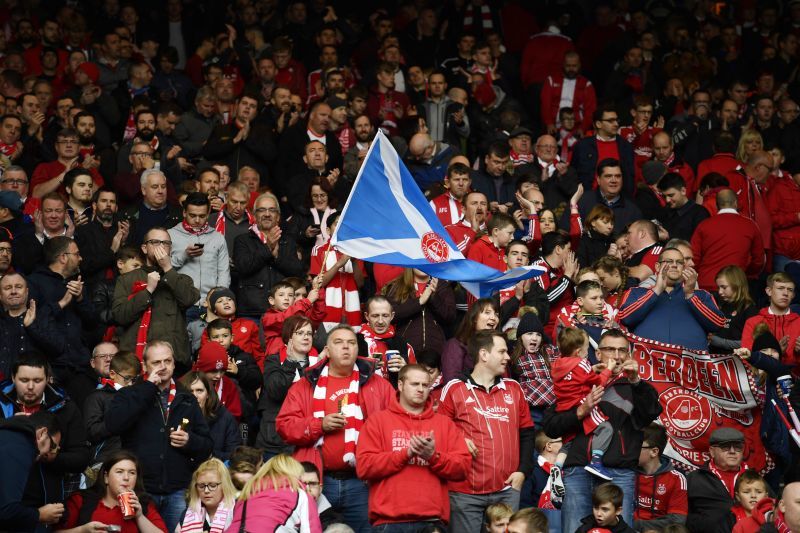 Aberdeen manager Derek McInnes has warned the SPFL they won't be happy if the tickets for the Betfred League Cup final aren't split "50-50" between the two clubs.
The Dons face Celtic at 52,000 capacity Hampden in the final on Sunday November 27.
McInnes claimed it "would be a disgrace" if the Celtic were given more tickets for the final because they have a bigger fan base.
"I'm sure the tickets will be shared fairly between the clubs," said McInnes.
"It should be a 50-50 split, anything else would be a disgrace."
The Dons took 11,000 fans with them to Saturday's semi-final victory over Morton.
McInnes knows they will have more than double that number desperate to be at Hampden for the final.
He said: "We are already having to play Celtic in Glasgow and we want as many of our fans as possible at the game.
"A full house at Hampden is the type of game everyone looks forward to.
"We have also shown we have enough fans to fill a stadium for a final, we had 40,000 at Celtic Park for the 2014 final."
The SPFL have still to confirm their plans for distributing tickets for the final.
The Evening Express conducted a campaign to ensure fair play from the SFA for Dons fans when it was announced they planned to give Rangers the lion's share of tickets for the 2000 Scottish Cup final against Aberdeen.
The SFA eventually backed down and agreed to split them 50-50.