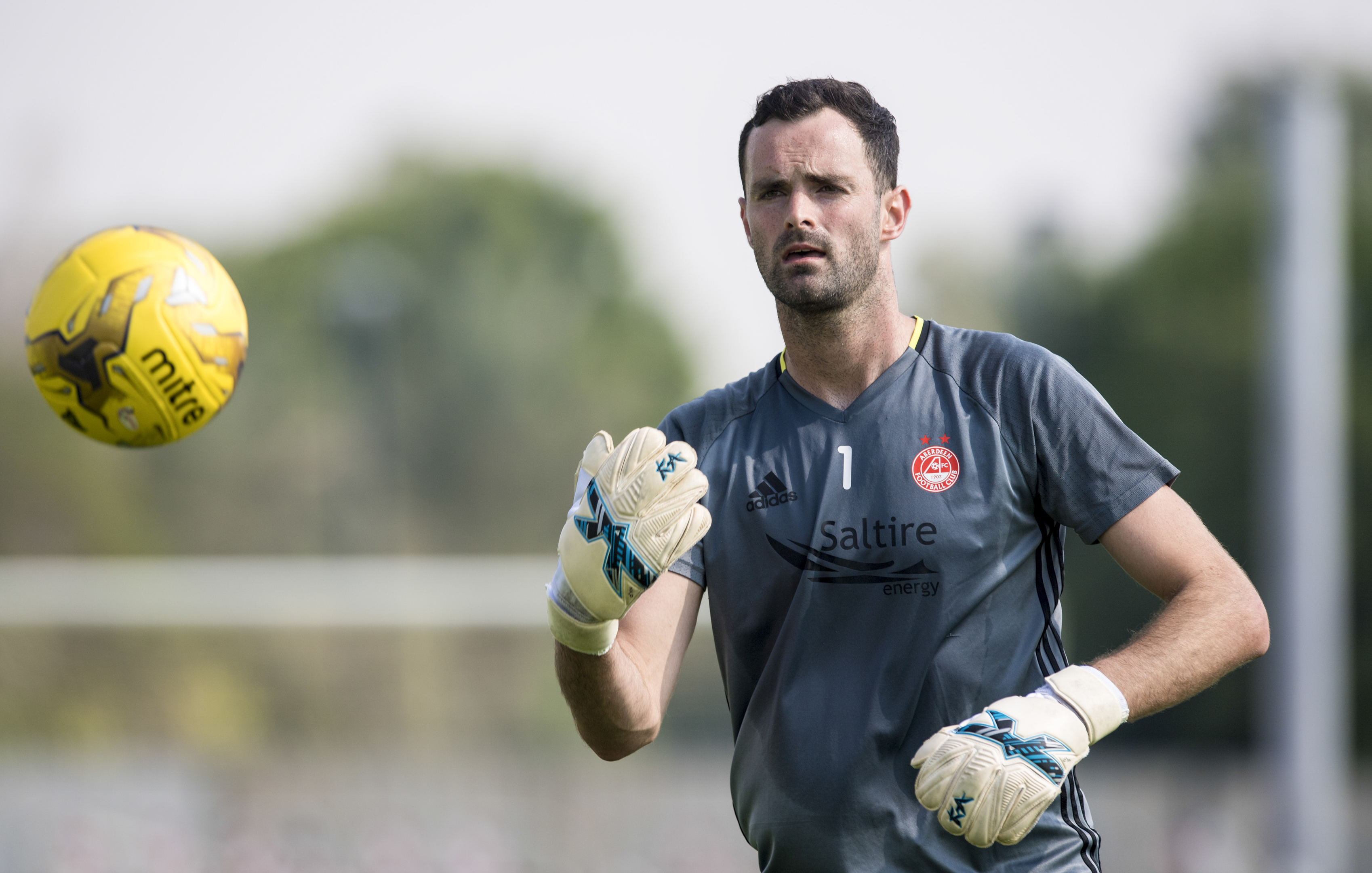 Keeper Joe Lewis today vowed to return to Hampden in the Scottish Cup – to ease his League Cup final pain.
Summer signing Lewis admitted the 3-0 League Cup final loss to Celtic hit him hard.
Even two months on, the sense of pain and regret about that loss at the national stadium still lingers with the goalie.
He is determined to right that wrong by helping the Dons secure a quick-fire return to the national stadium in the Scottish Cup final.
And he claimed the Reds are determined to prove they are big game players by winning – if they make the final.
The road to a potential Hampden return begins at home against League One side Stranraer on Saturday.
Lewis said: "We want to put things right after losing the League Cup final.
"That final loss certainly hit me hard, I was gutted after it.
"We didn't show what we are about or do ourselves justice at Hampden.
"It wasn't the sort of performance we normally pride ourselves on.
"The League Cup final was a bitter disappointment and losing it the way we did just makes us all the more determined to be successful in the Scottish Cup.
"The final was a disappointment, especially after the big build-up.
"A lot of the players here want to get to another final again and show everyone what kind of team we can be in big games."
Aberdeen are in the midst of a near three-decade Scottish Cup drought with the trophy last secured by the club in 1990.
Recent form in the competition has been poor with the Reds crashing out at the first time of asking for the previous two seasons.
Granted, both those defeats came away from home to Premiership opposition in Hearts and Dundee.
However, it is nearly three years since the Dons last won a Scottish Cup tie – 1-0 in the quarter-final against Dumbarton in March 2014.
That is something Lewis, making his debut in the Scottish Cup on Saturday, aims to change.
He said: "The League Cup final loss has certainly spurred me on to get to another cup final this season – and enjoy it this time.
"If we had given it a right go and still came out the losing team at Hampden you would still be disappointed, but at least you can take away something from that."
The Reds went into the winter break on the back of a three-game winning streak, that culminated in a 1-0 win over Hearts at Tynecastle.
Aberdeen prepared for Stranraer, and the second half of the season, with a week-long training camp in Dubai.
The week in the Middle East was capped off by a 2-1 friendly win over FC Bunyodkor.
The Uzbekistan top flight outfit are preparing for the Asian Champions League third qualifying round next month.
Lewis, as he has done so often since signing from Cardiff last summer, pulled off vital saves.
The former England squad keeper reckons a week in the United Arab Emirates will ensure the Dons are fired up and ready for Stranraer.
And coming out of the Premiership's three-week winter shutdown it was imperative the Reds get game time against the Uzbekistan side, who reached the Asian Champions League semi-finals five years ago.
Lewis said: "Playing FC Bunyodkor was important preparation for the game against Stranraer.
"To go three weeks without playing a game would have been too long.
"Taking the friendly had a lot to do with the Stranraer cup game because we did not want to go into that cold.
"We have had a great week's training – and our fitness is right up there.
"If we had not been in Dubai we might not have got that.
"Now with the game against Stranraer we will be ready."
Aberdeen flew back from Dubai yesterday and arrived at Pittodrie at 11pm.
They had four days of training before facing FC Bunyodkor in the bounce match at the Jebel Ali Centre of Excellence.
Lewis said: "Playing FC Bunyodkor was a very good exercise for us and we managed to get some good training in.
"There were a few training sessions and it was nice to end our time in Dubai with a game.
"Although it was only a friendly it was nice to win the game as well. We were probably the better side throughout the game
"It was all about getting that game concentration and organisation and getting the lads back into the swing of playing ahead of a competitive game."
Lewis is hopeful Aberdeen can utilise the Premiership winter break in future seasons by making Dubai training camps an annual occurrence.
While in the Middle East the club, including the players and management, found time to interact with expat Aberdeen fans based in Dubai.
"I enjoyed the time out in Dubai," said Lewis.
"There are a lot of people from Aberdeen who live and work there.
"It would be great to go out there on a regular basis.
"If the January break is a regular thing it would be great to split the season into two and go away.
"The games come thick and fast in December, so it is good to have something to look forward to such as Dubai."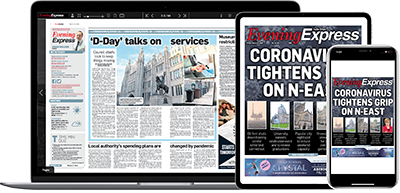 Help support quality local journalism … become a digital subscriber to the Evening Express
For as little as £5.99 a month you can access all of our content, including Premium articles.
Subscribe