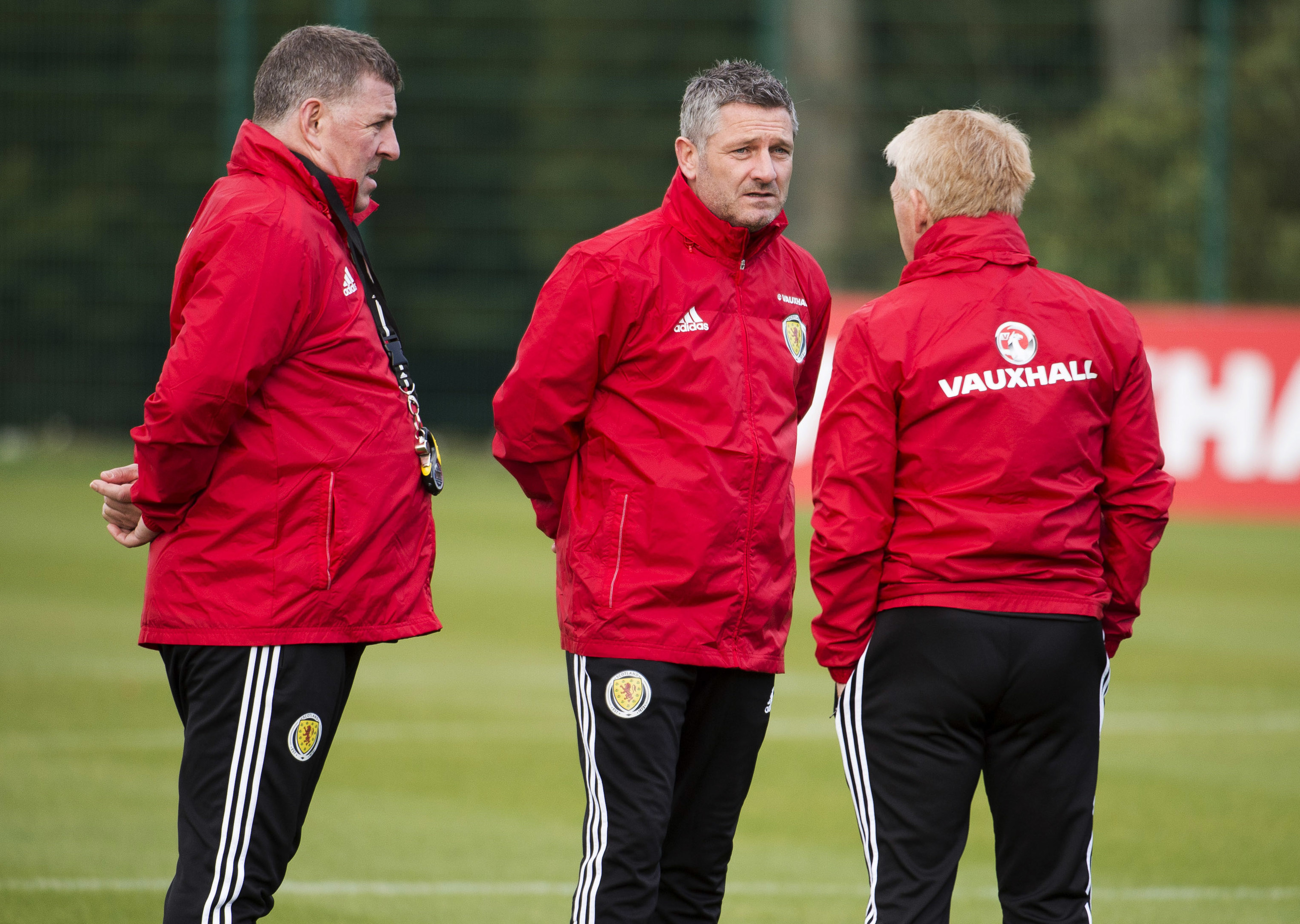 Derek McInnes has made it clear what he thinks about the lack of Dons players in the Scotland squad.
But his fury about that has been countered by the joy of seeing his assistant manager, Tony Docherty, part of the national side's coaching staff.
Scotland boss Gordon Strachan brought Docherty on board to help prepare his team for tonight's friendly against Canada in Edinburgh and Sunday's World Cup qualifier against Slovenia.
Aberdeen manager McInnes couldn't be happier for Docherty.
McInnes said: "It's recognition for the good work Tony has done.
"You want your staff to be rewarded for that.
"When Gordon asked if Tony could be involved I was delighted.
"A lot of the Aberdeen players have been given time off during the international break, so it won't impinge on his work with us.
"It is just for these two games and it will be a good experience for Tony.
"I'm confident he will pick up things that might be of use to us at Pittodrie.
"Every time he goes anywhere, whether that be a coaching course, seminar or just watching a game, he's always looking for something that might help us do our jobs better.
"He's going to be working alongside Gordon for more than a week.
"There is no doubt he will be stimulated by that and come back to us full of fresh ideas."
McInnes and Docherty have been a partnership for more than a decade now.
They first met when McInnes was captain of Dundee United and Docherty was among the coaches at Tannadice.
McInnes was so impressed by the way Docherty worked he made him his assistant when he was appointed St Johnstone boss in 2007.
They were also together at Bristol City before joining the Dons in 2013.
When asked what it was that convinced him Docherty was the man he wanted to work with, McInnes replied: "I liked his manner with the young boys at United.
"We are also of a similar age and shared similar ambitions.
"We also had a lot in common in terms of how we like the game to be played. I had to work hard to get him away from United when I got the St Johnstone job.
"I wind him up now by saying it's the best decision he ever made.
"But it's certainly one of the best and most important I have made in my career."
McInnes believes the fact they are also friends away from football has helped them be such a success with the Dons.
He said: "It's important you like who you work with as well as respect them."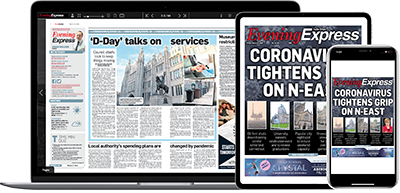 Help support quality local journalism … become a digital subscriber to the Evening Express
For as little as £5.99 a month you can access all of our content, including Premium articles.
Subscribe