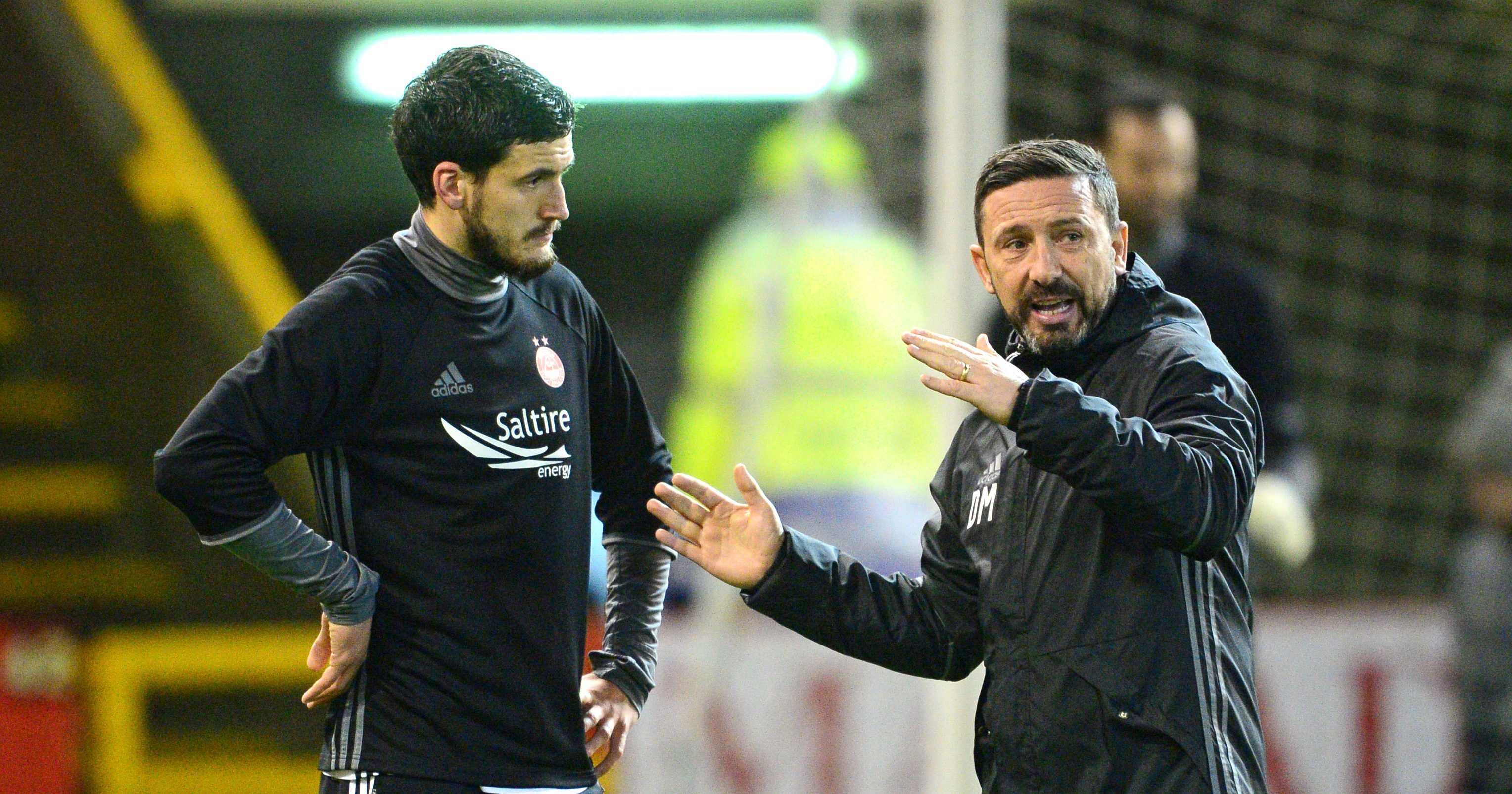 Speculation over some of Aberdeen's top players' futures is likely to continue right up until the transfer window slams shut.
Jonny Hayes, Niall McGinn, Shay Logan, Andrew Considine and Ryan Jack are among those who have been linked with moves away.
Celtic playmaker Ryan Christie has been added but there have been a number of outgoings, too.
The Dons have lost loan stars Wes Burns and James Maddison, while Craig Storie and Callum Morris have also departed.
And with regular talk over whether the club's stars will remain at Pittodrie, it has been an intriguing window so far.
But Anthony O'Connor says it's been business as usual at Pittodrie now they are back into competitive action.
The Irishman played in England with Championship side Burton Albion, before joining the Dons in the summer.
O'Connor sees it as a great compliment that some of his fellow Dons are attracting attention from English clubs.
But he feels the squad are more than capable of keeping their minds focused on football rather than rumours.
"It's always the same in football when a team is doing well," said O'Connor.
"People will speculate about your players and more scouts will come to watch your games.
"It's good that is happening to Aberdeen now because it shows we are doing something right.
"It would never affect how we go about our work because we have a great bunch of lads.
"When it comes to taking care of business on the pitch we've got each other's backs.
"That's what gives us the confidence to think we can go on and have a successful second half to the season.
"It would be nice if we could keep everyone this month.
"But if players move on, so be it. Those of us still at the club will just have to get on with things."
O'Connor says the Dons would have no problem persuading others to move north, like he did, to fill the gaps.
He said: "I've loved every moment of my time at Pittodrie.
"I reckon you would hear the same from every player who has come up here in recent times.
"I feel I've improved a lot as a player.
"The manager and other players have played a big part in that.
"The quality of the coaching is of the highest standard.
"And when you are around a higher standard of players you have to look to raise your standards, too."
O'Connor has also been helped by Derek McInnes showing faith in him right from the off.
He said: "Even I was thinking it might take me a bit of time to settle.
"It's tough going into a dressing room where you don't know anyone.
"But I knew it would help if I was able to get back to playing football straight away.
"I really appreciate the fact the manager gave me that chance.
"The other players and everyone at the club made me feel part of things from day one."
O'Connor is less happy to have found himself stuck on the bench during Aberdeen's recent run of victories.
He accepts that's part of playing for a club of their stature.
But he isn't afraid to admit he's not the sort to be content with playing a supporting role.
"I can't complain because I played in almost every game after I arrived," he said.
"Things couldn't have gone better for me but you are always aware of the quality of the competition for places.
"Ash Taylor and Mark Reynolds have come in and done really well.
"That's the way it goes at big clubs like ours.
"Changes will be made for a variety of reasons.
"But there's never any ill-feeling between those who play and the ones who are left out.
"There is a healthy respect and an acceptance that we are all in it together. We do all we can to encourage each other, even if you are one of those not playing.
"That's not to say I'm happy being on the bench. I want to play every game.
"I'm not going to be happy until I'm doing that again.
"I'm not the only one who feels that way and that can only be good for the club."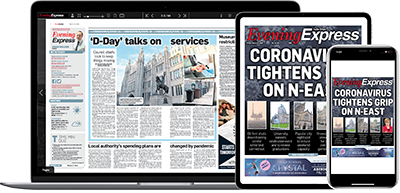 Help support quality local journalism … become a digital subscriber to the Evening Express
For as little as £5.99 a month you can access all of our content, including Premium articles.
Subscribe