Oldmeldrum's Viorel Etko hopes to leave competitive wrestling with golden glory down under.
Etko, who turns 40 today, is heading to the Gold Coast Games in April to represent Team Scotland in the 57kg category.
It will be the veteran's third games in a row, and he goes there having taken home a bronze medal in the 61kg category in Glasgow four years ago – Scotland's first Commonwealth wrestling podium place in two decades.
He said: "In Glasgow I competed at 61kg, but they introduced new Olympic weights and that corresponds with any games.
"Training is brilliant. I'm just back from Romania.
"I was there for a training camp for 11 days. We were training in Poiana Brasov, which is known for ski-ing in the Carpathian mountains.
"It's at the beginning of Transylvania and not far from Bran Castle. It's all snow and high altitude.
"We trained in a wrestling hall. It was tough to begin with, but I adapted really well and I'm hopefully reaping the rewards.
"There's less oxygen available for your lungs, so you're having to work harder. Once you've adapted to it and you go down to the sea level, it's like having a third lung.
"It doesn't stay long and with the Games in Australia, it's maybe too long a period. But it's something we do in the pre-competition season."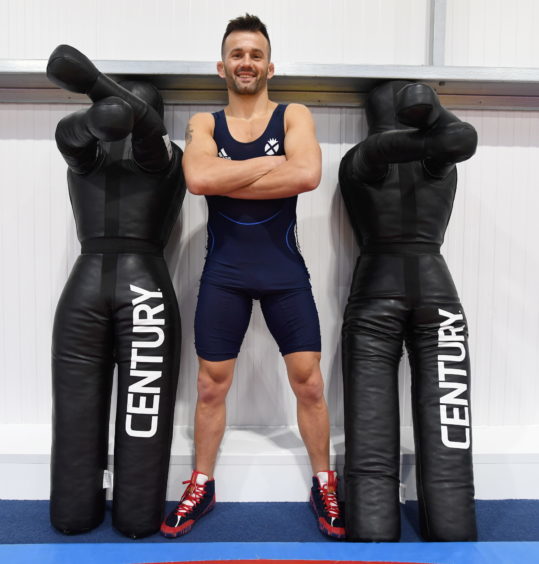 For Manchester 2002, Soviet Moldova-born Etko was still going through the naturalisation process so missed the deadline to compete, despite being kitted out and attending the opening ceremony.
Wrestling didn't feature in the Melbourne Games four years later, which meant his first bow on the Commonwealth stage wasn't until Delhi 2010, where he finished fifth, a result he described as "disappointing".
Etko was assistant coach of the national team by the time the Glasgow games came around and didn't expect to wrestle.
He said: "The games being at home lured me back in. I couldn't sit on the sidelines." He came third.
The old head continued competing, qualifying for this year's showpiece, and was second at last year's veteran world championships.
His training remains as intense as you'd expect from a world-class competitor. He said: "You have to be quite fit. You have to have strength and mobility. Gymnastics works hand in hand because it uses the whole body.
"Anything from aerobic training to weight training, and obviously you have your own technical training where you're wrestling or drilling techniques.
"At home, I try to do something every day, but at training camp you'll have three sessions.
"The first will be a morning walk or jog before breakfast with stretching.
"After lunch, you'll have an hour and a half to two hours of technical and conditioning training.
"So in a week you'll end up doing 10 hours of technical and 10 hours of conditioning. Then there's active recovery and jogging or swimming on the weekend."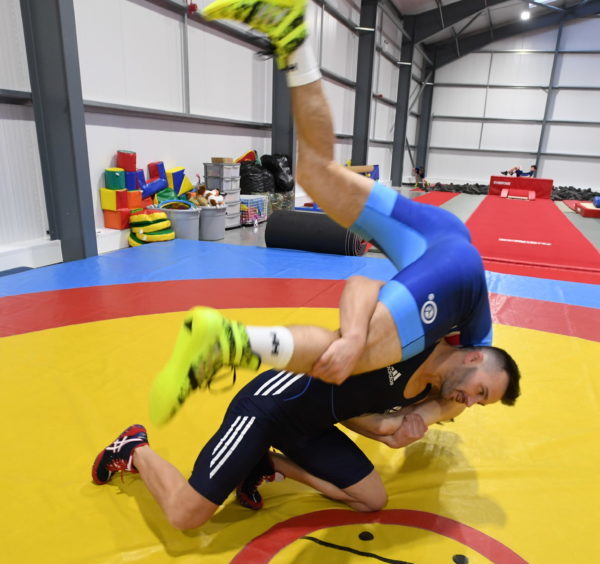 Etko has lived in Britain 20 years this year. He met his now wife Laura while living in Glasgow, moving to Aberdeenshire a decade ago with their son, Leon, to be closer to Laura's family.
The wrestler will leave for a pre-camp in Australia on March 22, giving him two weeks to acclimatise to the conditions before his Games begin. He hopes this could be key to success.
Of his aims for the trip to Oz, the British closed champion said: "In the Commonwealth I'd say I'm in the top three (at his weight). I definitely think I can mix it with anyone.
"On the competitive stage, this will be one of my last competitions, if not the last.
"Hopefully I'll go out with a gold medal.
"We have a motto here – 'believe you can achieve' – that's my motto for there and hopefully I've still got something left in the tank."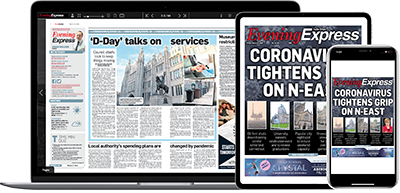 Help support quality local journalism … become a digital subscriber to the Evening Express
For as little as £5.99 a month you can access all of our content, including Premium articles.
Subscribe