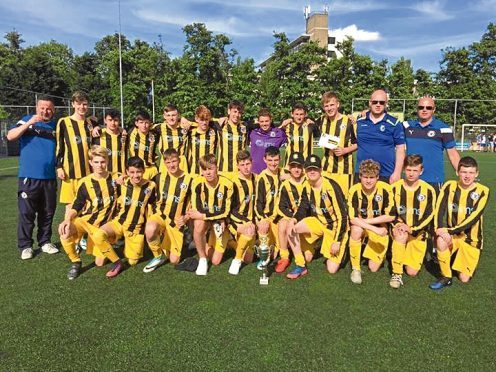 A youth football team whose trip to the Netherlands was boosted by a £500 giveaway "played their hearts out" to take home a trophy.
Donside Juvenile Football Club Under-15s were lucky enough to get £500 in the Evening Express' CommunittEE Chest giveaway at the end of 2016.
The team used the money to help pay for tracksuits for the players as they travelled to the Vlaardingen International Tournament, held in the city which is 20 minutes from Rotterdam, from June 2 to June 5.
Donside were the first Scottish team to take part in the event on their debut last year. However, they were the youngest of the teams competing, which meant they struggled. They were invited to return this year after picking up 2016's fair play award.
The side went one better this time, taking the U15 group fourth-place trophy back to the North-east.
Fundraiser Lorna Middleton, whose son Ben plays for the team, said: "They've played their hearts out and thoroughly deserve their award.
"We've all loved this experience and the boys have once again shown their passion for Donside and their unwavering team spirit and friendship.
"A massive shout out to the coaches who have guided the boys and made sure that this experience will stay with them forever."
The £500 the team received towards their trip was only a small part of the fundraising story – just more than £9,000 was raised in order to get Donside's full complement of 20 players, four coaches and one player protection officer to the Netherlands.
The parents came up with all kinds of ideas to raise funds, showing they would not be cowed by the big travel bill – even bagging up and selling manure!
Other means of getting the cash together included bingo and clairvoyant nights, bag packing and selling tea and coffee.
Lorna was quick to emphasise the fundraising was a team effort.
She said: "Most of the boys have played with Donside since primary.
"Everyone mucks in and contributes.
"It's just like a wee family."
Donside won't be able to return to Vlaardingen next year because they will be too old. However, they are looking into sorting out another trip away.
Lorna knows one thing they'll be doing to kickstart their fundraising – entering the CommunittEE Chest again.
She said: "Believe me, we will be entering."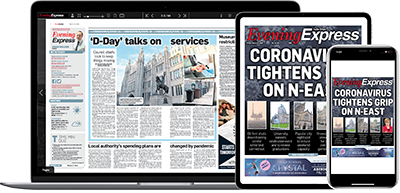 Help support quality local journalism … become a digital subscriber to the Evening Express
For as little as £5.99 a month you can access all of our content, including Premium articles.
Subscribe