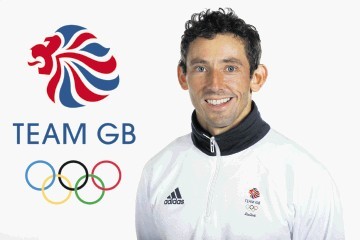 A pair of mistakes cost Aberdonian David Florence a chance at a medal in his Olympic final.
He will have to look to the C2 tomorrow after a nightmare run in Rio.
The world champion was one of the favourites to win but two unlucky mistakes killed his chances.
His time of 109.00 seconds was 13.98 seconds off the then-best time and left him in last.
France's Denis Gargaud Chanut took gold, ahead of Slovakia's Matej Banus and Tayuka Haneda of Japan.
After a strong start, he made a huge error just after gate eight as he missed a gate and struggled to catch a wave.
In his desperation to make up ground, another mistake followed as he failed to efficiently navigate gate 13.
In truth, it was the first error that killed his hopes.
Some of the leading contenders had not even started their runs but for Florence, it was all over.
After a flawless qualifying performance, he made a mistake in the semi-final earlier in the day too.
The Brit was at the back of the pack and will now have to turn his attention to the doubles event.
Alongside Richard Hounslow, he has a great chance to follow up his silver in London.
The pair are considered strong prospects for a medal.
Florence has two Olympic silver medals, one in the C1 from Beijing in 2008 and one in the C2 four years ago.