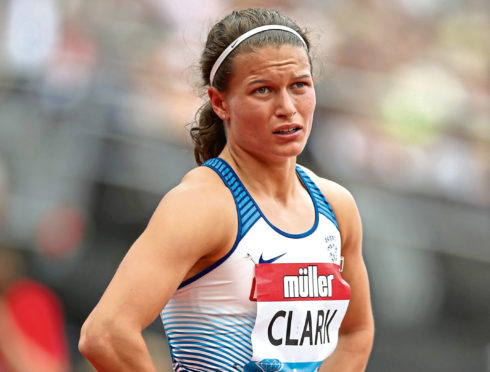 Sprint star Zoey Clark is keen to be involved in an exciting new event which is to feature in this year's world championships in Doha and in the 2020 Olympic Games in Tokyo.
The Aberdeen AAC runner has been selected to represent Great Britain at the IAAF world relays to be held at Yokohama in May when a mixed international 4x400m competition will be on the programme for the first time as well as the usual men's and women's events.
Clark has been a mainstay of the British women's squad over the past two seasons and picked up her fourth major senior championships relay medal earlier in the month when helping the team pocket 4x400m silver at the European indoors in Glasgow.
She has also won world outdoor silver at London (2017), world indoor bronze at Birmingham (2018) and European outdoor bronze at Berlin (2018).
Her next assignment for Team GB will be at the Yokohama meeting where, in addition to competing in the women's 4x400m relay, she also hopes to be part of the mixed team.
She said: "There will be teams of two men and two women and there's no set order in which you have to run. So women could be running against men on the same leg. That will be a new experience and I'm looking forward to it.
"The mixed relays will also be in the world championships and Olympics, so it will be interesting to see how it works out. It should be fun."
Clark had mixed feelings about the European indoor championships in Glasgow where she was eliminated in the first round of the 400m before achieving success in the relay.
She said: "The individual 400m was very disappointing for me but it just emphasises that if you mess up your tactics indoors it can be disastrous.
"I didn't get it right. I think I started fast enough but other girls went even faster. I kind of freaked out a little bit and it messed up my race.
"I had a couple of days to pick myself up and I was motivated as I wanted to get something from the championships.
"It was good to get a relay medal as it was always going to be a tough race."
Clark is now planning to escape for some warm weather training in Portugal next month before heading to the Far East.
She said: "I'm going to a GB training camp in Lisbon for a few weeks.
"Some of the other girls will be there along with support staff so it should be useful.
"Shortly after that I'll be heading to Japan. Yokohama isn't ideal timing, however, as it's going to a long season with Doha coming along so late in the year.
"It's a long trip as well and it will be challenging.
"But it's important because it will be a qualifying event not only for the world championships but also for the 2020 Tokyo Olympics with the top 10 relay squads getting guaranteed places.
"Yokohama is also where the Great Britain team holding camp will be before the Olympics so it's an opportunity for us to try that out.
"We'll be there for about two weeks."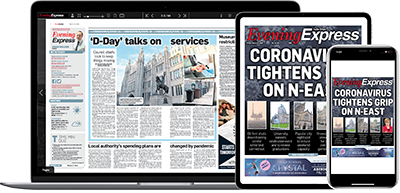 Help support quality local journalism … become a digital subscriber to the Evening Express
For as little as £5.99 a month you can access all of our content, including Premium articles.
Subscribe