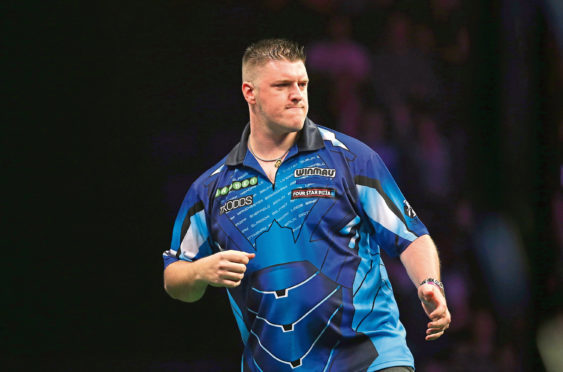 North-east's John Henderson is dreaming of creating more upsets at the World Grand Prix.
The Huntly ace reached the semi-finals of the prestigious event last year, beating Michael van Gerwen, Alan Norris and Raymond Van Barneveld on his way to the last four.
There the Highlander faced Daryl Gurney who won and went on to lift the trophy and the £100,000 first prize.
Tomorrow Henderson starts his bid for glory this year in Dublin against Gurney.
The Northern Irishman is ranked fifth in the world, while Hendo is 27th.
Gurney will start as favourite, but in a competition renowned in darts for causing upsets due to the unique start-with-a-double format, Hendo is hoping he can spring more surprises after last year's fine run.
He said: "I do take confidence from last year because I came over to Dublin knowing I was playing Michael van Gerwen and nobody gave me a chance.
"But in the best of three sets you only need to win six legs so it causes upsets and I beat Michael last year and got to the semi-finals.
"If Daryl struggles to hit doubles then I can cause another upset.
"The first round of the Grand Prix has provided so many upsets down the years so hopefully it continues.
"I've got a good record in the Grand Prix and it's an event I always enjoy.
"This is my fourth time and in the last three I've had a quarter-final, a semi-final and a second round.
"So out of the majors it's been my most successful event.
"The double start seems to suit my game. It's funny because I've always said through the years that I struggle with my doubles.
"But in the major event where you need to hit two doubles in a leg – it's been my most successful major.
"It would be brilliant to get through. I got such a buzz out of doing well last year.
"Michael was the best player in the world when I beat him and he's World No 1. Daryl is the favourite and will have the crowd on his side and be on a high as defending champion.
"This is the start of the busy run up to the World Championships so a nice little run in the Grand Prix would set me up well.
"Hopefully I can go better than last year, get to the final or even further – it's a tournament that's provided upsets so hopefully I can provide a few more this year."
Some have billed tomorrow's clash as the chance for Hendo to get revenge after the 4-1 defeat in the semi-finals 12 months ago.
But he sees it differently and has beaten Gurney since their meeting in the Grand Prix.
At the World Championships last December Hendo caused a stir by eliminating Gurney 4-2 in the second round at the Alexandra Palace.
Hendo added: "Daryl beat me last year, but then I beat him at the end of last year in the World Championship.
"If the doubles go in for me then I feel I've got a great chance and he'll be saying the same.
"People are talking about revenge for last year, but I don't look at it like that.
"It's another game against the World No 5 and I'm the underdog, which I prefer to be, and I'm hoping to win."
Hendo also takes confidence from having another good season on the PDC's Pro Tour, with good results helping him climb the rankings to 27th.
He said: "I'm playing well. I had a great end to 2017 and I've carried that on.
"I've had a couple of good runs in Pro Tour events. I got to the quarter-final in Barnsley last time out."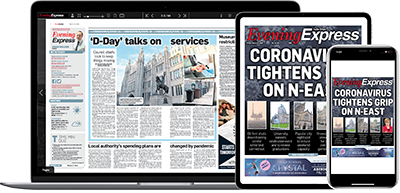 Help support quality local journalism … become a digital subscriber to the Evening Express
For as little as £5.99 a month you can access all of our content, including Premium articles.
Subscribe