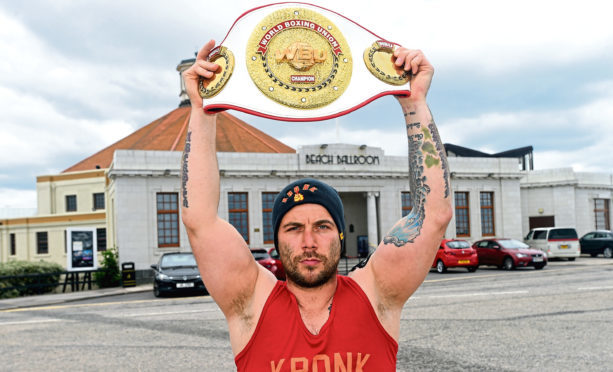 Aberdeen Assassin Lee McAllister today vowed to silence the critics who branded him "crazy" to face heavyweight great Danny Williams.
Former two-weight Commonwealth champion McAllister will step up five weight divisions at the Beach Ballroom tonight to fight the man who knocked out ring legend Mike Tyson.
They will go head to head for the WBU heavyweight title.
Tipping the scales at 19 stone and towering at six foot three, Williams, 45, has won his last three fights by first round knock-out.
His Aberdeen rival will give away almost a five-stone advantage to the Brixton Bomber who recently warned he plans to stop McAllister in the early rounds.
McAllister, 35, said: "A lot of people have said I am crazy to go in the ring with Williams but I have different ideas.
"I have the belief that I can not just beat him if I stick to my game plan – but beat Williams comfortably.
"No one expects me to win but being written off just inspires me.
"The more people say it can't be done, the more I want to do it and rise to the challenge.
"I have won 11 belts during my career – and aim to make it 12 against Williams.
"If you roll over and accept things it will beat you. But if you stand up for what you believe in and test it and try then anything can happen.
"If you try and fail, OK you are gutted.
"But if you don't even try then you are beaten straight away."
This is an unlikely and bizarre showdown as McAllister began his career at lightweight (nine stone nine lbs) and will tonight box eight weight divisions beyond that at the minimum 14 stone four lbs level
"I am jumping up eight divisions from when I started at lightweight," he said.
"It is history making as there has never been a lightweight champion stepped up to win a title at heavyweight."
Former British and Commonwealth champion Williams famously inflicted a fourth round stoppage on Tyson in Kentucky in 2004.
Tyson was one of 39 stoppages secured in Williams' career. McAllister has a game plan to ensure he does not encounter a "bomb" and become number 40 .
"You cannot hit what you cannot catch," he said. "I'm hoping to be a lot sharper than him
"I am used to fighting at the lower weights and am faster, although obviously I don't punch as hard.
"If I can avoid his punches and keep out of his way I can do it and get that win."
McAllister was recently operating at super-welterweight (11 stone) and won the PBC International and PBC Commonwealth belts at that weight last October.
In April this year he stepped up at short notice to heavyweight and defeated Lee Kellett 39-37 over four rounds.
That fight was the catalyst that ultimately led to McAllister facing a boxer who fought for the WBC World title in 2004, losing to Vitali Klitschko.
Williams has fought three times this year – and won each bout inside the opening round. He stopped Martin Stensky after just one minute 17 seconds in April.
Three weeks later he despatched Jozsef Kormany in two minutes 42 seconds.
McAllister said: "It is an intimidating thought that the guy I am going up against is coming off three knock-out wins in the first round.
"Williams is obviously used to blowing people out in the first round.
"But I can turn that negative into a positive. If he doesn't blow me out in the first round then where does he stand? If he doesn't blow me away in the second where does he stand?
"Where is Williams if it goes to three, four or five rounds. Does he have a Plan B for that."
It is the norm for boxers to cut weight in the build-up to a fight. McAllister has experienced the opposite by having to bulk up to make the heavyweight minimum.
He said: "Making weight has been a very strange scenario and I cant wait to go on a diet after this fight.
"Once I get this fight with Williams over and done with I am looking forward to eating a salad."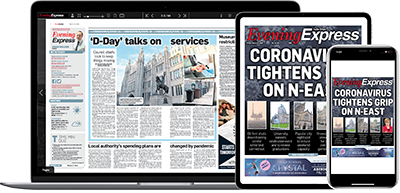 Help support quality local journalism … become a digital subscriber to the Evening Express
For as little as £5.99 a month you can access all of our content, including Premium articles.
Subscribe