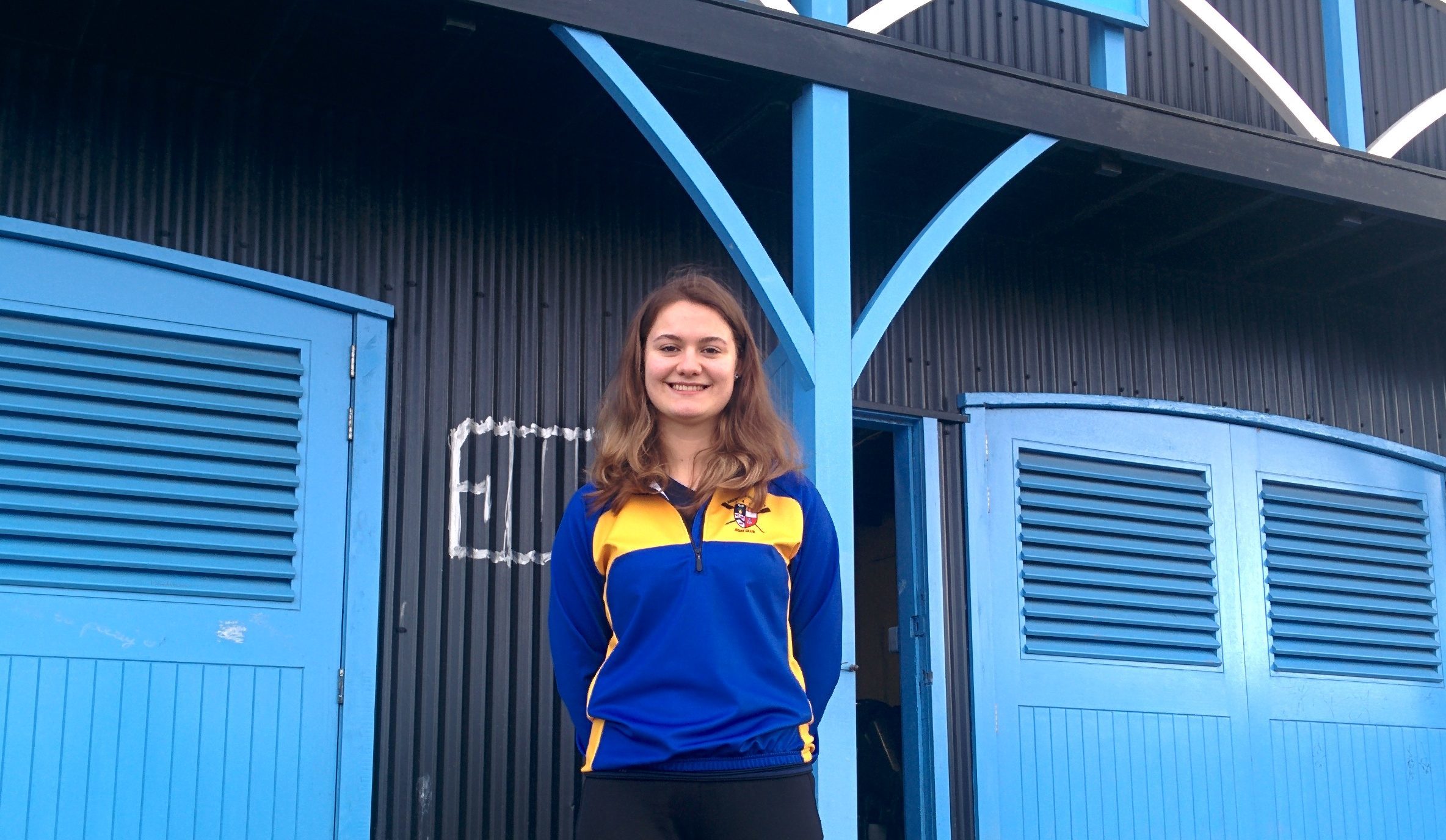 Rookie rower Anna-Sophie Tirre is hoping it will be first time lucky for her in the Aberdeen Universities Boat Race.
Holders RGU and Aberdeen University battle it out for the Aberdeen Asset Management Trophy on the River Dee late tomorrow afternoon.
Anna-Sophie is one of the youngest of the crew Aberdeen are banking on preventing RGU making it six victories in a row.
The 19-year-old is looking forward to the challenge of taking part in what will be her first crack at glory in the race.
She said: "I watched last year's race, which was very exciting. It will be great to take part this time, even though there is a lot of pressure on us to end RGU's great run.
"We want to be the winners this time, though."
Anna-Sophie is from Germany and into her second year studying law at Aberdeen.
"I actually did my schooling in Shanghai so I have seen a fair bit of the world," she said.
"I chose to come to Aberdeen because I felt it would help improve my English.
"It has been a good choice."
The 19-year-old had never rowed before coming to the Granite City.
"I have always been keen on sport and decided to try something new," she said.
"It's a sport you can get into really easily and things have gone pretty well so far."
Both crews set new personal best times in last year's race.
RGU president Erin Wyness expects it to be close again as they attempt to continue their dominance of recent years.
Erin said: "Even though we are the holders we always see ourselves as the underdogs.
"Aberdeen are the bigger university, so have far more rowers to call upon.
"But we have managed to beat the odds for the last five years and feel we can do that again tomorrow."
Spectators are reminded the main race, from Brig o' Dee to Aberdeen Boat Club, which is on the Torry side of the Dee, starts at the later time of 5.30pm.
That has been forced on the organisers because of tidal levels on the river.