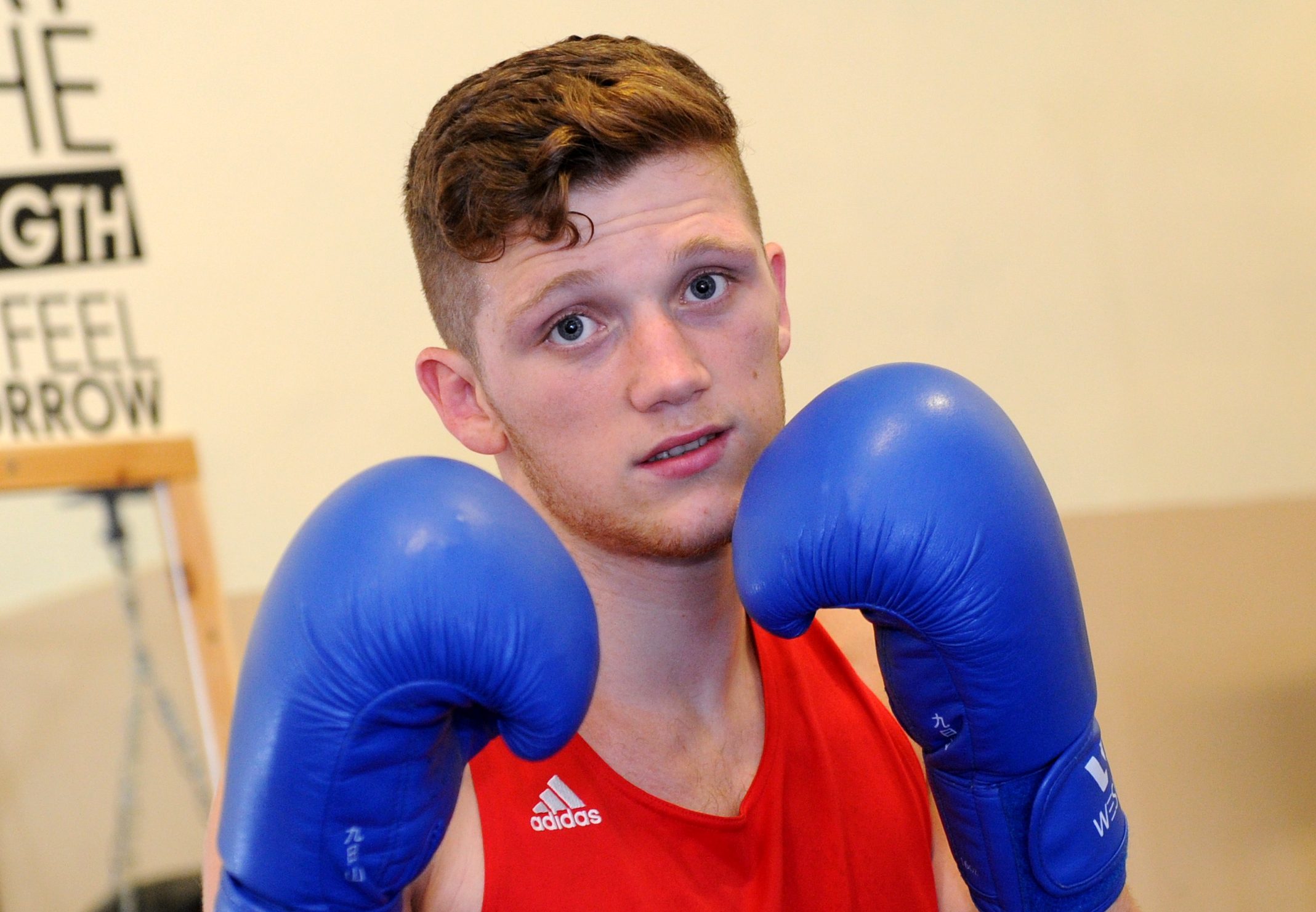 Byron Boxing Club's John Docherty is heading to Ukraine to spar with the middleweight world champion – and thinks a good performance will put him on course for Commonwealth glory.
Middleweight Docherty, 20, heads to eastern Europe for a camp with Team Scotland next week.
Docherty said: "Training's going good so far. I've been doing everything right and been eating healthy.
"I've been running in the morning and sparring or bag work at night.
"Next week in the Ukraine, the world champion's out there, so I'll get top sparring there."
Of the trip, he said: "I think it's seven days we're going out for.
"We'll be sparring Ukrainians and there are quite a few good boys at my weight.
"The boy that's world champion at my weight, Oleksandr Khyzhniak – I want to leave that camp having beaten him."
Docherty heads to Australia on May 25. Team Scotland's boxers then head up to the mountains for another training camp, before returning to Gold Coast just in time for the competition to get under way.
Before leaving, Docherty thinks he'll be in the Central Belt with the rest of the team.
"In the past with all my fights I haven't dieted properly and I've crashed weight. So I've probably been at about 70%.
"If I go to Ukraine and beat the world champion, then I should be winning the Commonwealth Games," he said.
"I want to leave with that gold medal and if I get a silver or a bronze I'm not going to be happy with it."