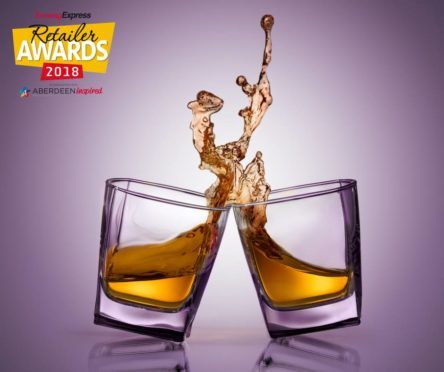 Here's the businesses shortlisted for the Pub/Bar of the Year award at this year's Evening Express Retailer Awards.
The Square Bar & Lounge
Creating a community hub was something Steve MacDonald wanted to do from the beginning.
Steve spent approximately £80,000 renovating the old Kintore Arms Inn – where he worked as a barman 12 years ago – transforming it into The Square Bar & Lounge.
The new owner said: "We completely gutted the place and redesigned it.
"It is now a modern but classic pub, something we are very proud of and something Kintore can be proud of.
"Without this pub, we do not have a community.
"The pub is a heartbeat of any village but more so Kintore.
"Our regulars make Christmas and the Kintore Summer Festival."
The Square Bar & Lounge aims to offer a unique pub/bar experience.
Steve said: "We have six rooms available and our Thirst Aid van is one of a kind.
"We are very much a modern business.
"We have various singers planned for the coming month and something special for over Christmas, which we are keeping close to our chests for now."
While Steve thinks their Tennents Lager is the best thing on the menu, the bar also has a large selection of gins as well.
Steve and his dedicated team were over the moon to be shortlisted in the competitive category.
Steve said: "We were extremely delighted to hear we had made the finals.
"Our staff work extremely hard and the recognition just shows that."
The owner is looking forward to the awards ceremony.
He said: "We have been to a few now and the occasion is fantastic.
"Win or lose, we are all winners for getting here."
The Drouthy Laird
Everyone is invited to celebrate their special day at The Drouthy Laird in Inverurie.
Laird and Lesley Parker, landlords of The Drouthy Laird Bar/Lounge and Parkers Function Suite, who were excited to be shortlisted.
Lesley said: "We have a motto: Arrive as a stranger, leave as a friend. We want people to know that we are committed to providing the kind of friendly bar where people want to pop in for a drink, have a catch-up with friends or to dance the night away to the regular live music or resident DJ.
"We want them to know that whatever occasion they are celebrating, we can provide the perfect venue with the attention to detail they deserve."
Revolution
Revolution on Belmont Street is thrilled to be shortlisted.
Deputy manager Louise McMurdo said: "It is a real honour and privilege for our team to achieve.
"Revolution is a multi-functional venue where our main desire is to cater for our customers' every need. From bespoke drinks packages, live entertainment and corporate events – not to mention our legendary terrace parties – Revolution always delivers for any and every occasion."
Siberia
Siberia on Belmont Street has been in Aberdeen for more than four decades.
General manager Stuart Mcphee said: "We have undergone a rebrand and taken our hotel wing under our Siberia brand.
"We have refined many of the things we do so that we can best serve our customers.
"What everyone should know about us is that despite our appearance, we are an independent company that has been trading in Aberdeen for more than 40 years."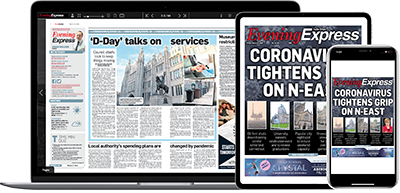 Help support quality local journalism … become a digital subscriber to the Evening Express
For as little as £5.99 a month you can access all of our content, including Premium articles.
Subscribe