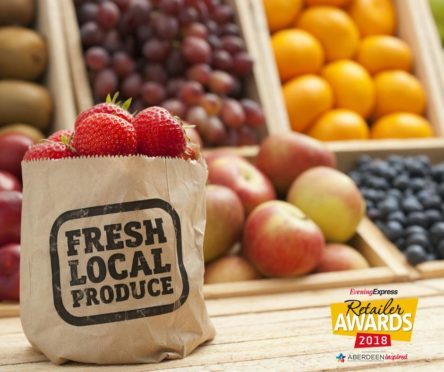 Here's the businesses shortlisted for the Local Produce Retailer of the Year award at this year's Evening Express Retailer Awards.
Bannerman Butcher
Bannerman Butcher in Inverbervie represents everything you would expect of a traditional family-run butcher.
Managing director Chris Hall said: "We hand-pick our Aberdeen Angus just a few miles from our shop.
"We mature our steaks on the bone for no less than 30 days to produce the finest local beef you will find.
"We pride ourselves on good traceable meat produced to the highest standards, with excellent customer service.
"Bringing the traditional ways to the modern set-up catapults us to the forefront."
Chattan Quality Meats
Chattan Quality Meats on Chattan Place is proud to support local producers.
Owner Phil Whyte said: "We were over the moon to be in this category.
"It is amazingly humbling to see people are recognising all our hard work.
"We are a traditional butchery that focuses on local ethically-raised meat.
"We are all about local produce and excellent customer service."
Phil, who has been a butcher for more than a decade, sells locally-sourced meats, fresh cheese, vegetables and pies.
Cupcakes by Jo
Owner Jo Gale was thrilled when her Crown Street shop was shortlisted.
She said: "At the start of the year we launched a range of vegan cupcakes – they were originally launched as a temporary feature during Veganuary, but they proved to be so unbelievably popular with my customers that I decided to keep them on permanently.
"I am looking to continue expanding this range in the near future to keep up with customer demand."
The popular bakery brought the "cupcakes in a jar" trend to Aberdeen.
Mackie's 19.2
Mackie's 19.2, located exactly 19.2 miles away from the Westertown Farm where the ice cream is made, offers Italian-inspired Napoli ice cream.
Yvette Harrison, parlour manager, stated: "We are very excited to be shortlisted as finalists in the Local Produce Retailer of the Year and Food on the Go Retailer of the Year categories.
"We serve 27 flavours of ice cream, ice cream crepes, waffles, sundaes and weekly specials every single week."
The popular business is based at Marischal Square in Aberdeen.
Tin Coo @ Devenick Dairy
Tin Coo, based at Banchory-Devenick, is passionate about local produce.
Marketing and development manager Rebecca Groat said: "Being a local cheese producer ourselves, we understand how important it is for local businesses to support each other.
"We pride ourselves on using as many low mileage and local products as we can.
"We are a family-run business on a working dairy farm who produce a range of hand-crafted cheese from our free range milk that we sell all across Scotland."
JK Fine Foods
JK Fine Foods on Chattan Place aims to provide their customers with the very best produce at competitive prices.
Owner John King said: "We have been fully embraced by Aberdeen since we opened in January 2017.
"We are always championing our local and independent Scottish food producers and always looking for new products to offer our customers.
JK Fine Foods is a one-stop shop and has an indoor farmers' market style which we hope will continue to encourage people to turn away from large supermarket chains and get back to supporting local.
"JK has a dairy, bakery, vegetable and deli selection sourced from independent producers."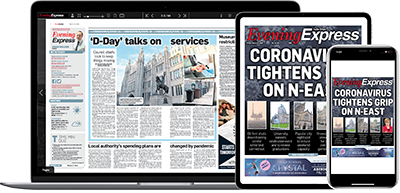 Help support quality local journalism … become a digital subscriber to the Evening Express
For as little as £5.99 a month you can access all of our content, including Premium articles.
Subscribe