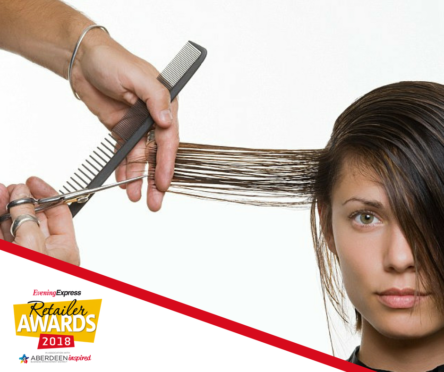 Here's the businesses shortlisted for the Hair Salon of the Year award at this year's Evening Express Retailer Awards.
Sovereign
Luxury gents barber Sovereign, located on Union Street, offers informed styling advice and cuts that match their clients' lifestyles.
As part of the brand's expansion, which will see a second salon open in another Scottish city, Huntsman has recently changed its name to Sovereign.
Founder Kyle Ross said it had become apparent that trading throughout the UK under the Huntsman name would not be possible without facing legal issues in England.
He added: "If we want to become a national brand, changing our name opens up the clearest path to do so.
"It is for this reason that me and my business partner Ryan Crighton have taken the decision to rename Huntsman."
Kyle and his team feel the new name embodies their aim to make their valued clients look and feel their ultimate best.
They were all thrilled to be named the finalist in the Hair Salon of the Year category at this year's Evening Express Retailer Awards.
Kyle said: "We were absolutely delighted to be shortlisted in what is an extremely competitive category.
"Aberdeen is home to some truly fantastic salons, but we hope that our education-focused approach, taking time to teach clients how to maintain their style at home, will set us apart.
"Sovereign has just rolled out early-morning openings, offering clients appointments from 7am on Wednesdays, Thursdays and Fridays.
"Many of our clients are businessmen with extremely busy schedules.
"They are not 9-5 people and neither are we. If you can go to the gym at 7am, you should also be able to get a haircut or a beard trim so you can look your best.
"Our mission is to offer practical, informed styling advice, with cuts delivered by top barbers at times that suit the lifestyles of our clients."
Talented barbers at Sovereign also aim to "change the way men look after their appearance and to help all patrons find a style that both looks good and, most importantly, matches their lifestyle".
The thing Kyle loves the most about his job are the "fascinating people" in his barber chair every day.
He said: "The way that most men look after their appearance has changed so much in recent years and this brings an increasingly diverse range of clients into Sovereign.
"I also love working with the team I have here, which has grown from three stylists to eight, plus three apprentices in little over a year.
"I genuinely feel that we have some of the best young barbers in the business working for us here in Aberdeen and it is a pleasure seeing them grow in tandem with the business."
James Dun's House
James Dun's House, which is located on Schoolhill, aims to be more than just a hair salon.
Duncan Wiseman, partner, said: "It was very exciting to be shortlisted again this year.
"The opportunity has given us a chance to showcase James Dun's House locally.
"We have three floors dedicated to hair, colour, beauty, spa and retail.
"We pride ourselves on the technical excellence and creativity of our styling team."
Mr Dun
Mr Dun on Belmont Street celebrated its second birthday earlier this month. Partner Dean Walker
said: "Being quite new to the city, it is fantastic to be shortlisted. At Mr Dun barber shop we offer current or traditional haircuts and beard services.
"We offer a premium guest experience, including a complimentary stress relieving ritual, like a hot towel or head, neck and shoulder massage, before their hair is cut, shampooed and blow dried."
Ruby Tuesday
The hair salon, which is situated in Bridge of Don, Cove as well as Bucksburn, is proud to offer a wide range of hair services in its three salons.
Owner James Coleman said being shortlisted "really motivated the whole team".
He added: "Ruby Tuesday never has had a high staff turnover.
"The majority of our team have been with me for many years and I believe this appeals to our clients."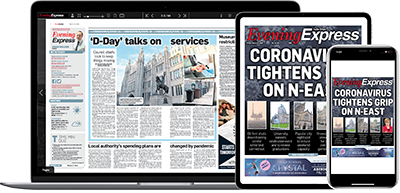 Help support quality local journalism … become a digital subscriber to the Evening Express
For as little as £5.99 a month you can access all of our content, including Premium articles.
Subscribe