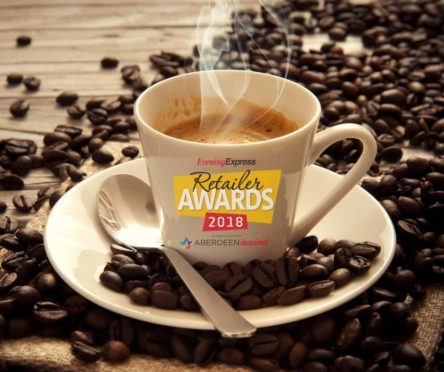 Here's the businesses shortlisted for the Coffee Shop/Cafe of the Year award at this year's Evening Express Retailer Awards.
The Craftsman Company
This coffee and ale house offers artisan brands to appeal to customers who appreciate their craft.
The Craftsman Company, located on Guild Street, is an independent business which roasts its own single origin coffee on site and aims to do "a small number of things with care and pride".
Keith Martin, general manager at The Craftsman Company, said: "The segregation of coffee and beer has been long-standing in our city, but we have set out to reunite these long-lost lovers in an atmosphere which is unique to our brand.
"We are passionate about providing a city-centre platform to independent coffee growers, fresh produce suppliers, beer brewers, and distillers, where their crafts can be experienced and enjoyed by fellow enthusiasts.
"Because we are an independent business, we provide a platform for artisan brands to reach consumers who appreciate the nuances of craft.
"We love nothing more than when we can inspire awe or delight in the pallet of a foodie, or coffee-consumer, bringing them something different, something special, something craft – especially when it is local or Scottish.
"We think that is something that sets us apart."
The Craftsman Company curates a selection of artisan coffees, craft beers and spirits with wholesome dishes within a cafe culture environment.
Keith added: "Whether customers want a wheelchair-friendly venue, a beer with friends, lunch with kids with space for a buggy or a quiet corner with a sofa to relax with their dog, we have done our best to balance quality, comfort and practicality for a new social experience that our customers tell us they love."
The business, which is also known for its gin offering, has recently been named the Scottish Gin Bar of the Year at the Scottish Gin Awards.
Therefore, Keith and his team were all very excited to be recognised for their delicious coffee too.
Keith said: "We have just completed our first year in business and are really proud of our team and all that we have achieved.
"We welcomed the awards process as an opportunity to demonstrate what we have been up to and our hopes for the future.
"In addition, we hoped that entering the awards would help us to embed further into the local retailer community and we have already got to meet lots of great people from local businesses in the process.
"We are delighted to be shortlisted on the merits of our efforts.
"There are so many great coffee shops in Aberdeen and it is fantastic to be shortlisted amongst those who we have admired so much over a number of years."
Food Story
A feast of community spirit is important to Foodstory on Thistle Street.
Co-owner Sandy McKinnon said: "We launched a crowdfund through Kickstarter with a dream of building a space where anyone of any wage or walk of life could not only eat great, healthy food, but could come in and feel part of a community through art, music and great coffee.
"Foodstory was the first cafe to focus heavily on vegan/veggie food in Aberdeen. It is this community spirit that is still at the heart of what we do."
So…
Located on Union Street, So… is an independent family-owned and run cafe which offers delicious made-to-order sandwiches, salads, toasties and more.
The cafe's food is prepared daily from fresh, local ingredients.
So…, which is located in the heart of Aberdeen on Union Street, also thrives to provide the best customer service possible.
The successful business also offers its own exclusive coffee blend and catering services.
Nooks & Crannies
Fraserburgh's Nooks & Crannies' team love what they get to do every single day.
Malcolm Watson said: "We were delighted and honoured to be shortlisted as a finalist for the second year in this category.
"We are a family-run business serving great home-cooked food, tasty soups, delicious cakes and more.
"We also like to be versatile and showcase our culinary skills by providing an outside catering service for our customers too."
The Chocolate Bar
Kira Pirie, owner of the Ellon business, was over the moon and "so surprised" to be shortlisted.
She said: "What I hear most from customers are how friendly and inviting the cafe is and that they know their needs will always be catered for.
"We try our best to please everyone that walks in the door – after all, it is all about them.
"My favourite product just now has to be the single origin range – depending on my mood I love to choose a suiting chocolate bar.
"The new hot chocolate range is all go. We are currently expanding the range, with a very secret special feature that will get people excited."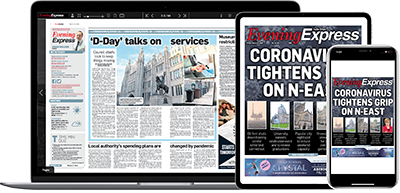 Help support quality local journalism … become a digital subscriber to the Evening Express
For as little as £5.99 a month you can access all of our content, including Premium articles.
Subscribe