Software engineers have created what they say is the world's first driverless electric racing car in the world.
Robocar looks just a like normal race car and has the same recognisable aerodynamic shape.
Even the interior looks familiar – except there's no driver.
The car weighs 975 kg, is 4.8m long and 2m wide.
The vehicle's four 300kW motors get it to speeds of more than 320kph (200mph).
The car will be used in a racing series where teams of engineers will build software that allows the cars to drive themselves using information from their wealth of sensors and cameras.
It was unveiled at the Mobile World Congress in Barcelona – a tech trade show where brands showcase their latest phone releases.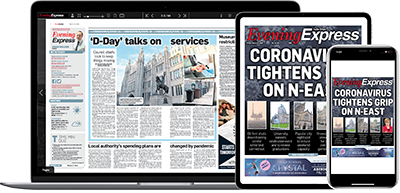 Help support quality local journalism … become a digital subscriber to the Evening Express
For as little as £5.99 a month you can access all of our content, including Premium articles.
Subscribe