An elephant stranded nine miles out to sea has been rescued by the Sri Lankan Navy.
On Tuesday the Asian elephant was spotted by eagle-eyed staff from a fast attack craft off the coast of Kokkuthuduwai, Kokilai, Sri Lanka.
The team immediately called for reinforcements and were joined by another attack craft, a team of navy divers and two more boats to attempt to usher the elephant back to shore.
Staff dived into the sea alongside the elephant, which had been swept from the shore by strong currents, and began to attach ropes to its limbs and neck. From there, the team carefully guided the giant back toward land.
After the successful rescue, the elephant's saviours named her Alliya Pulmoddai and left her in the custody of the Department of Wildlife in Yan Oya, Pulmodai.
What a brave creature – especially as elephants naturally prefer fresh water.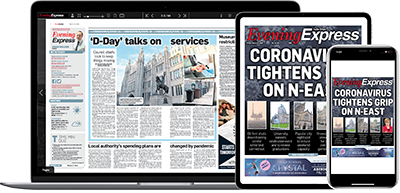 Help support quality local journalism … become a digital subscriber to the Evening Express
For as little as £5.99 a month you can access all of our content, including Premium articles.
Subscribe