This is one of those terrifying moments that will make your heart jump.
A crane lost its balance while carrying a defunct aircraft at an airport in India.
The old Air India plane was being moved as part of a training exercise when, buckling under the weight of the aircraft, the crane lost control and crashed into a building near Begumpet airport in Telangana.
Police officials said no casualties have been reported.
"An old hull stationed at Old Begumpet airport (Hyderabad) was being moved from Air India hangar for training purpose," said Air India in a statement to Hindustan Times.
"Hull was successfully taken out of airport but at one particular moment crane gave away and hull became unstable landing on the ground. Though the hull landed on the ground it can be used for training purpose as planned initially."
//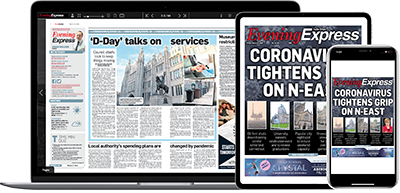 Help support quality local journalism … become a digital subscriber to the Evening Express
For as little as £5.99 a month you can access all of our content, including Premium articles.
Subscribe