This is the stuff of nightmares for most off-piste skiers. Gliding along the fresh snow, minding your own business, when you go over a little hump and fall 152ft (46m).
Luckily for Devin Stratton, he escaped relatively unscathed and posted the video on Instagram.
Alongside the Instagram post, Devin wrote: "Turns out I am afraid of heights … Miraculously I didn't even have a bruise! I did break a lot of gear including my helmet.
"Thanks to Matt for helping me dig for nearly 5 hours I found my lost ski and skied down."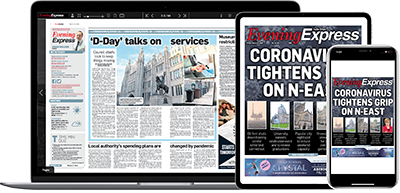 Help support quality local journalism … become a digital subscriber to the Evening Express
For as little as £5.99 a month you can access all of our content, including Premium articles.
Subscribe